Let me start this post by wishing all my friends a very very happy Diwali and a happy new year! Diwali is the festival of lights and is celebrated on a very large scale in India with lots of crackers and lamps and decorated lanters… I miss celebrating it with my family and bro… but Hope all you guys are having a great time! Thus I thought of making a look just for the festive season 🙂
Hope you all like it!
1) Prep and primed my eyes. I am using Bare Study Paint Pot… I love this thing so much -will review it soon!
2) From this palette- selected shade which looks like plum/cranberry. (I need to stock up on a nice bright cranberry shade ;))
Apply it on your crease and blend.  If you wish you can take it a bit beyond the eye to create an elongated effect. Like so –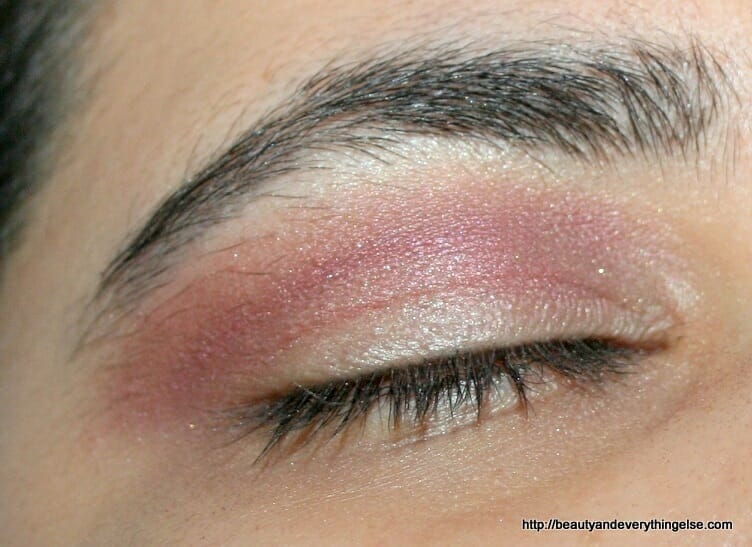 3) From this Palette: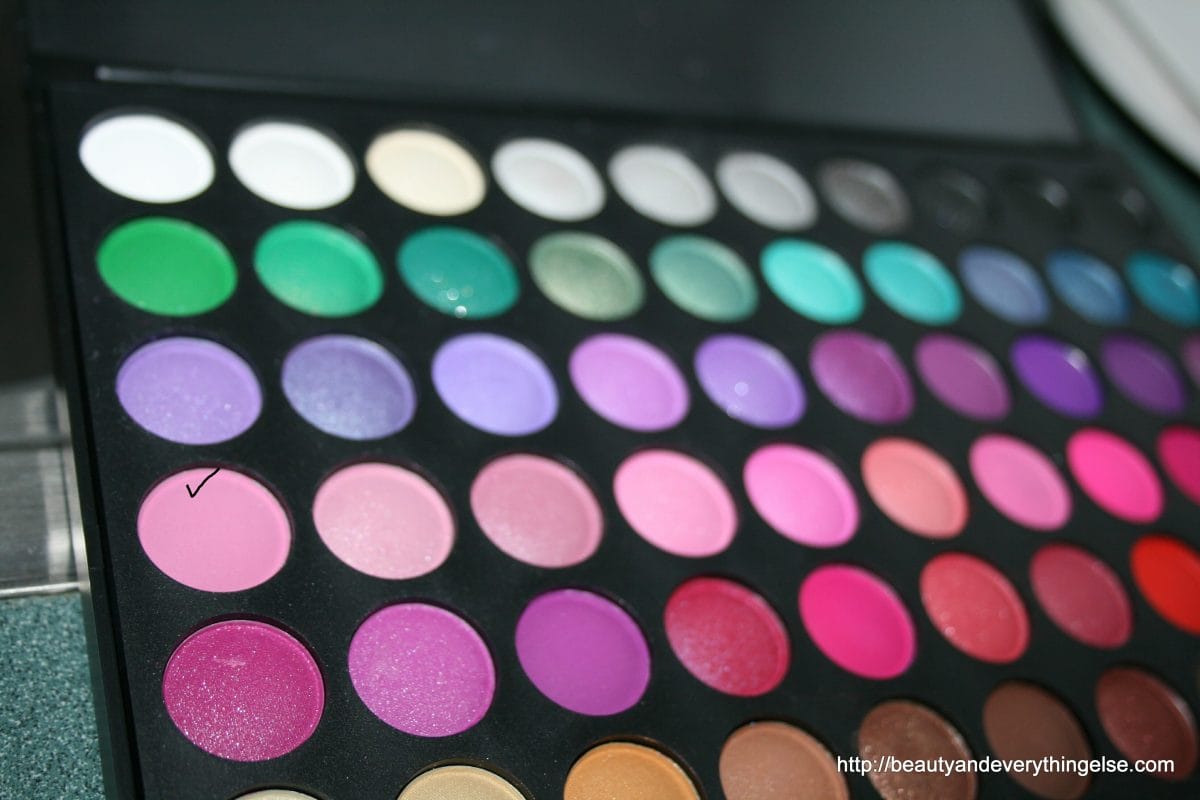 I picked up a matted baby pink shade or you can use any pinkish shade you like:
and apply it on the eyelid.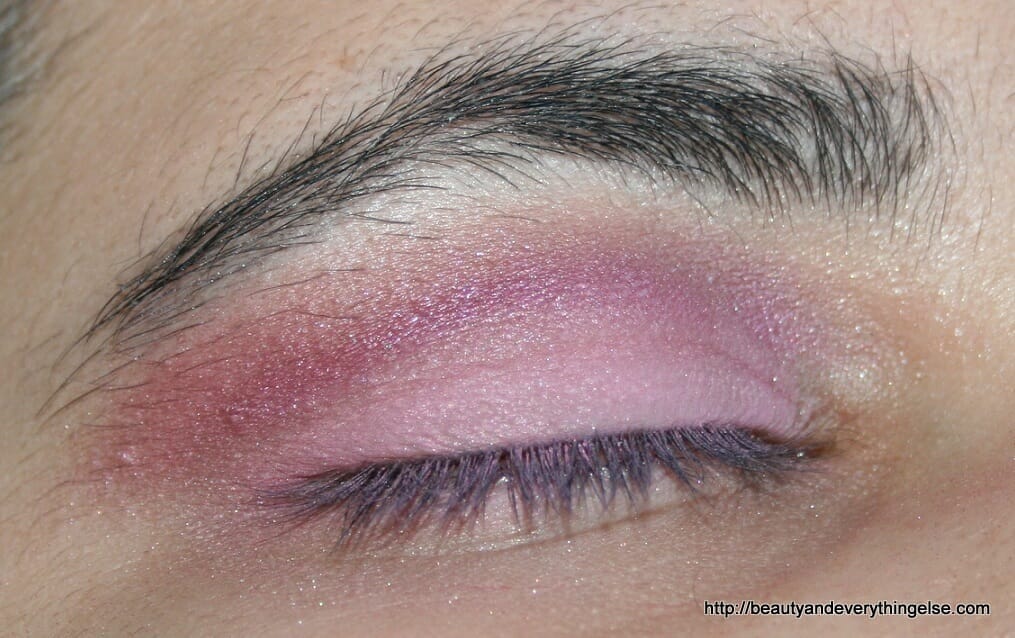 4) Take a pearly white /silver eyeshadow and apply it on the highest point of the browbone and the inner corners of the eyes. you can apply it on the entire length of the lower brow and bring it to the inner corner of the eye.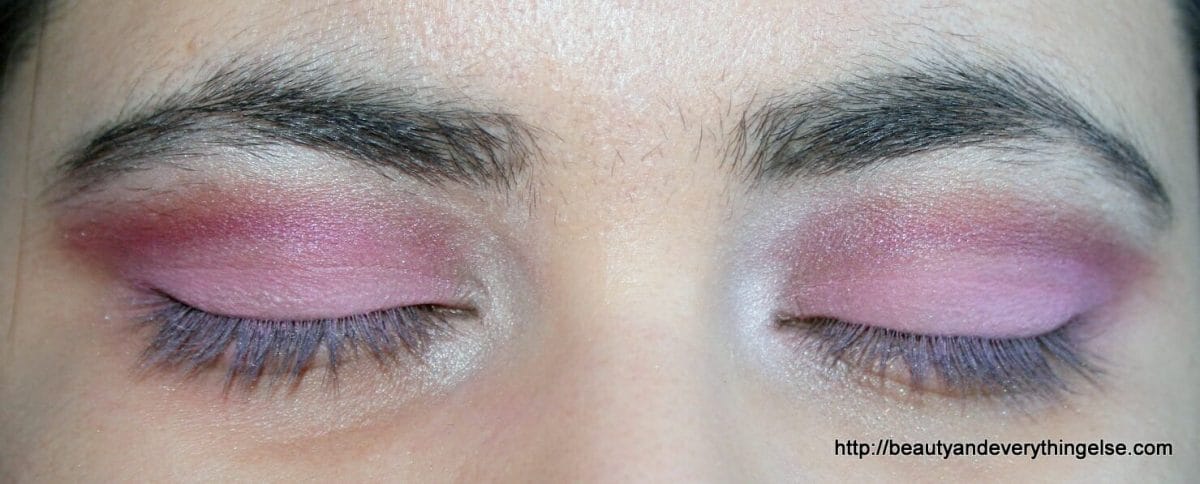 5) Take a black eyeshadow and apply it to the outer V of the eye and blend it towards the middle of the crease (This is an optional step- only if you want a little more depth)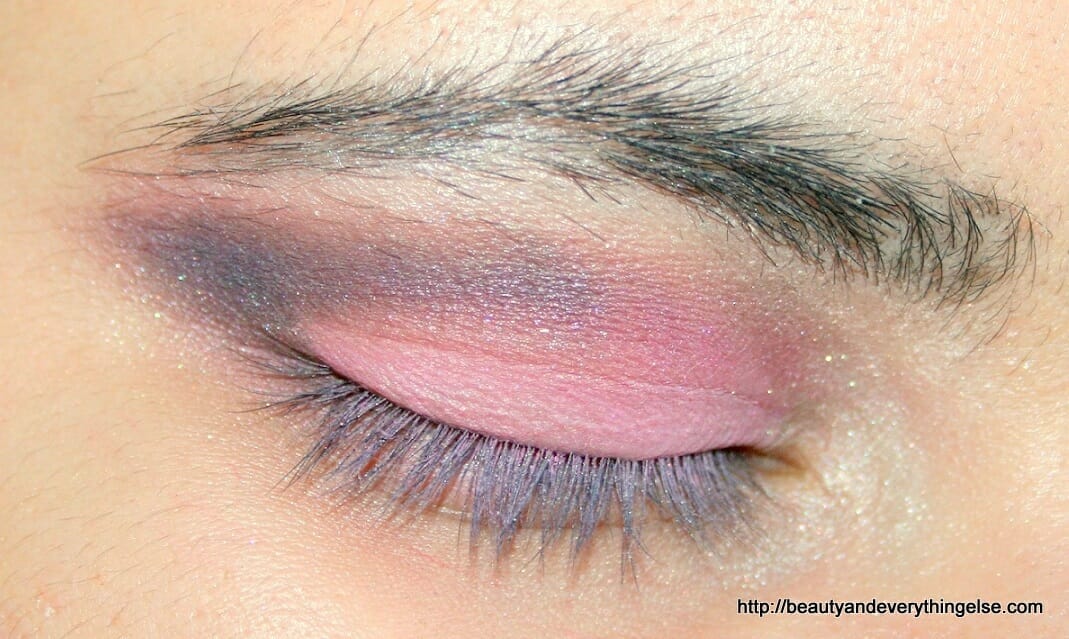 6) Apply a pencil liner just on the outer half of the upper lashline and blend it using  a small flat shader brush. also apply the liner on the lower lashline and smudge… Like so-

also, curl your lashes and apply Mascara.
7) I kept the Lips nude and applied Maybelline My Mahogany over a clear lip balm.
This I guess is quite a neutral look and can be worn with a lot of sarees/dresses.
Hope you all liked the look and do let em know if you have any requests or just say 'Hi' in the comments section below….  catch you soon :)xoxo
Bee
[BTW- did you guys enter my
giveaway
yet???]
P.S – I was just informed by my sweet bro that I'm looking horribly pale :((  People please suggest a good bronzer for me!!! and let me go raid Publix for some Beetroot!