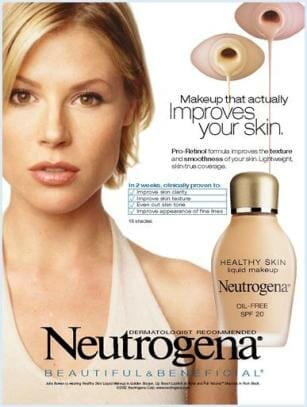 Los Angeles, CA – NEUTROGENA®, the #1 dermatologist recommended skincare brand, announced today that two time Emmy® Award-winning actress and current nominee Julie Bowen has returned to the Brand's iconic roster of talent after being a previous Brand Ambassador for seven years.
"I've always been a NEUTROGENA® girl. I'm thrilled to be back, but I really feel I never left.  I'm excited to partner with NEUTROGENA® and represent real women everywhere," says Julie Bowen.
"Julie embodies the ultimate NEUTROGENA® woman, and we are excited to have her return home.  As a career women and busy mom, she empowers women to make healthy skin choices and is an inspiration to all," says Michelle Freyre, General Manager, Neutrogena.

Bowen appeared in NEUTROGENA® campaigns from 2001 to 2008 and will return in 2014 campaigns.  Bowen joins beauty icons Jennifer Garner, Gabrielle Union, Hayden Panettiere, Emma Roberts, Diane Lane and Sandra Echeverria as a returning member of the NEUTROGENA® family.
Bowen has enjoyed success working steadily on both popular hit television shows and the big screen.  Currently starring in the critically acclaimed hit ABC comedy, Modern Family as "Claire Dunphy," Bowen's performance in the series has earned her Emmy® Award wins in 2011 and 2012.  Previously, Bowen appeared on the charming NBC series Ed for four seasons.  Bowen then joined ABC's hit series Boston Legal for two seasons.  Her other television credits include a recurring role on the ABC hit series Lost and a guest arc on the Showtime series Weeds.  Bowen has the distinct recognition of being nominated by the SAG Awards for seven consecutive years as part of an ensemble on television.  On the big screen, Bowen was recently seen in the hit film Horrible Bosses and also starred in Sony's Jumping the Broom.  Her previous film credits include Multiplicity, Knife Fight, Crazy on the Outside and the modern comedy classic Happy Gilmore.
About Neutrogena Corporation
A worldwide leader in premium, dermatologist-recommended skin, hair and cosmetics products, NeutrogenaCorporation has been providing consumers with health and beauty improvements for over 50 years.  Headquartered in Los Angeles, the Company manufactures and markets a line of premium-priced skin and hair care products that are distributed in more than 70 countries.