The days it's raining everywhere…. the sky in the evenings turn mighty purple with shimmering white lightning. It makes me intrigued and afraid.  A lot of things come in my mind – good & bad. happy & sad. reminds me of the batman & the joker. unicorns & stripclub banners (FL is full of them). It's stormy out and I picked up my brushes without thinking and came up with this…
what do you think????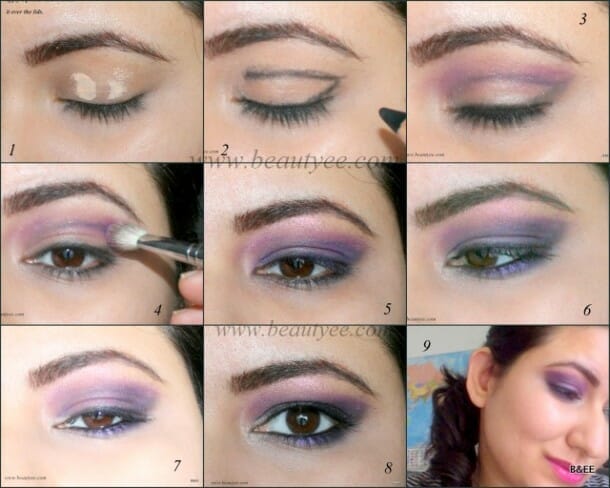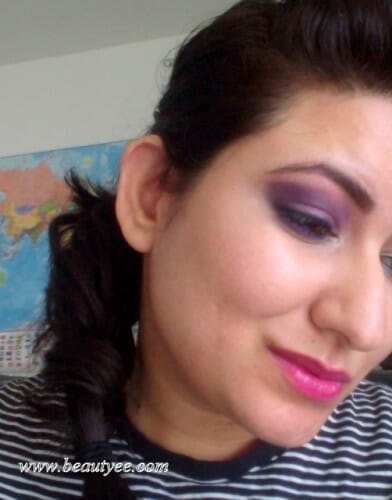 Steps :
1) Apply a primer all over your lid.
2) With a black kohl, applied it closest to my lashline & in the crease, connecting it with a V. Used the loreal Kohl reviewed HERE.
3) Took shade 1 from the Palette shown below and applied it in the crease blending the kohl. the Kohl looks like a cut-crease.
4) Blend the heck out of it.  LEt it go lighter or darker depending on how intense you want it.
5) Take shade 2 and apply it on the browbone and inner corner as a highlight.   Also, take shade 3 and apply it all over the lid.
Bee's tip : If you have hooded eyes , like Me, apply shadows with your eyes open looking straight at the mirror.  trust me – it will change your eye shape for the better 🙂
6)  Apply shade 4 on the lower lashline to deepen it. it's all about the intensity.
7) & 8) Deepen the kohl all around the eyes and blend it along the lash lines.
9) Just for the sake of it I applied a plum lip gelie on my lips. And a messy side braid.
Products used for this look :  I tried out the L'oreal palette for the 1st time today. it seems impressive- will review it soon!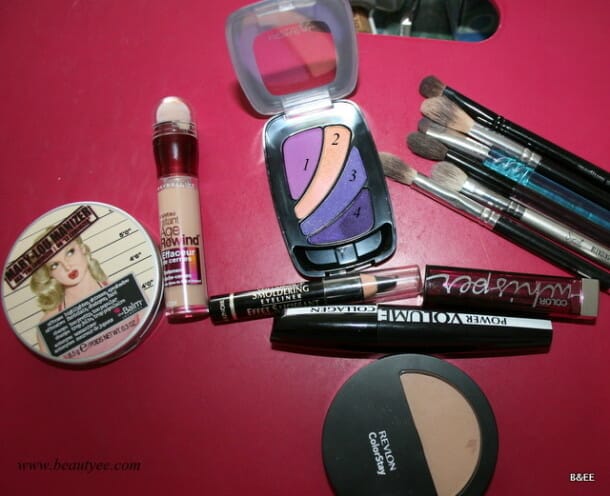 Sooooo, Did you like this look? let me know in the comments below.