Wish all my Indian friends a very very happy Diwali. Although I'm missing all the festivities, but I thought instead of moping around I'd rather get some work done..
Since we are discussing a face wash here, Let me begin by telling that my blogging journey actually began by testing out face washes and recommending them to my roommates/classmates. I know, funny!!!  but at that point of time I could only afford that. even now at a time I have like 4-5 face washes. and I use them depending on what my skin is feeling (Okkkk before you think I'm completely delusional, I'd get on with the review ;))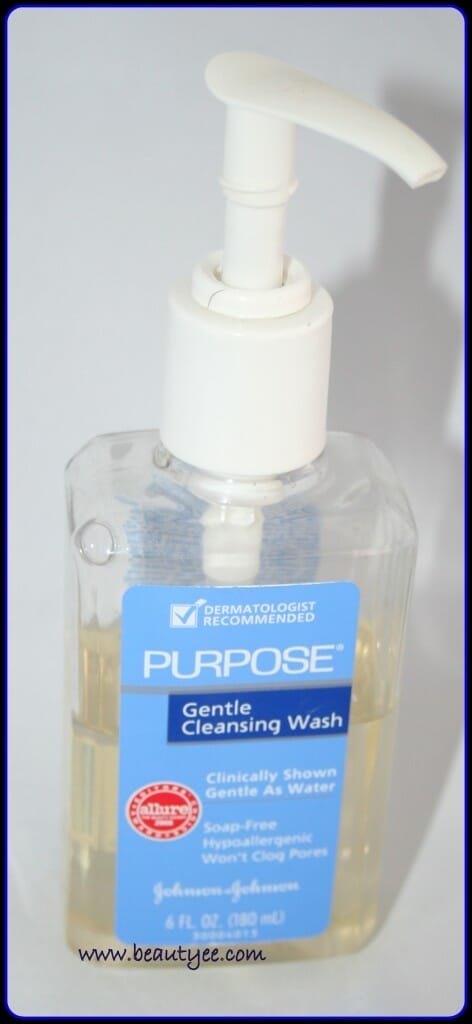 The website says: Clean, pure, soap-free Purpose Gentle Cleansing Wash removes dirt, oil, and make-up without stripping or drying your skin like soap can. And it won't sting your eyes, so it's ideal for removing eye make-up products available in 6.0 oz and 12 oz. Purpose Gentle Cleansing Wash leaves your skin feeling clean and refreshed.
My experience: This comes in a plastic transparent container with a white pump which dispenses a foamy liquid.  I got this face wash in summer when I roamed a lot in sun and sand. My skin used to be all cheeky and grimy.but this one removed all the gunk with just one use. like, squeaky clean… and its so mild, It did not dry my skin at all. And now in fall, my skin is all dried and parched with occasional zits but it still works for me. Specially with warm water it feels like heaven when I wash up at the end of the day.
This facewash has been around for many many years now and also has the "allure award winner" seal.  It's cheap, is available in almost all drugstores and reco-ed by dermats too. Works wonders for my oily-combo skin although I'm sure it works for all skin types.
The only not-so-good think about this is that it contains SLS.
Would I repurchase? YESSS!
P.S – P.R sample but my skin gives its genuine opinions 🙂