Heyy chicas,
How's the week going on? Its hump day Wednesday today and I sincerely hope some sunshine comes back for the weekend. It has been raining constantly since a few weeks now and the common view from my window is like this :
Trust me- its 11:15 am here and I'm sitting with the lights ON.
In between that we managed to get a decent dinner getaway at P.F. Chang's this weekend and as the waiting time was almost an hour (that's not news for ppl who frequently eat there ;)) we I decided to check out Forever 21 just to see the new stock…  and trust me ppl they have come up with an awesomopheric Sexylicious collection…..  LOved it!
I liked a sweater in particular but it was peeling and was white… I would have definitely definitely bought it if it were brown or beige! I am so going back!
The point is: I tried this cutesy blazer and thought I would ask everyone's opinion whether I should buy a blazer or not….  I'm planning a red nor brown- anything but black /blue. So what do you think???
And how can I miss Starbucks? I love that place- gives me a great feeling 🙂  I just came to know the SMS lingo : Starbucks = *$… LOLL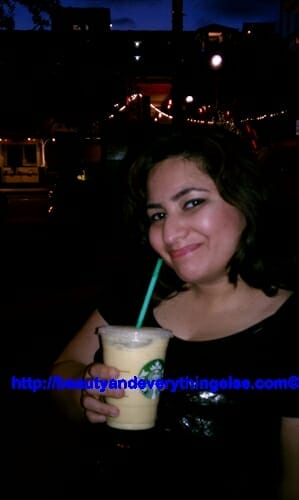 Ignore my funny face….  hehehe
have a great day gals and Do let me know what do you think of the blazer!!!
until later…….
Dress: Globus, Shoes : Steve Madden, Blazer: F21(didn't purchase……yet!)