It's been awhile since I really jotted down a heart-to-heart.  So I thought today I want to talk about something I'm liking at the moment : Ramen!!!
I saw a movie a couple months back called "The Ramen girl". It was an okayish movie but the Ramen stayed with me. Also the fact that some cultures are so passionate about their national food/ cuisine & making people happy with their offerings that for some time & forgot about the whole negativity thing going on around. I knew I had to try Ramen 🙂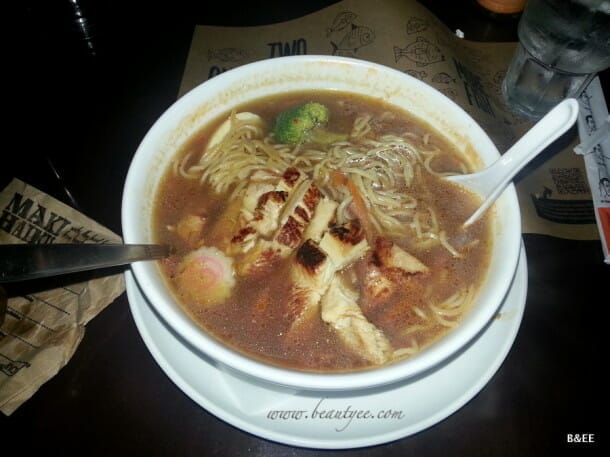 Recently, I had the opportunity & holy cow the dish is huge!!! See!!!! I had to take home half of it. And it tasted better the next day. Also I love the fact that it has all 3 food groups I louuu : chicken,noodles & soup! [yeahh, those are food groups!] The restaurant is called SUSHI-MAKI which made me laugh really hard. but the food was yum!!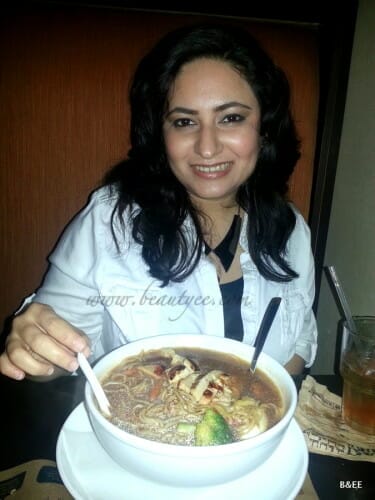 We later Roamed around a mall called sunset place which is just as good as it sounds. It is kind of an open mall & is fun to loiter around. It was really fun to play arcade games there. I wanted some nice flat sandals & hubby really liked these ones… what do you think?
And because patience is really not my virtue I wore them instantly. Also, I was dressed in my most common throw-in-5-mins kinda attire aka white shirt & jeans [red in this case].  The makeup was really normal consisting of liquid liner, a soft blush & a n*de gloss.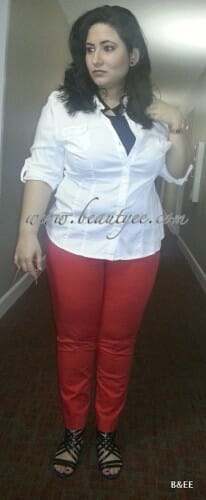 Oohh…. I also got a black & white striped shirt & a dress, will do an OOTD with the dress soon. I really got teased on a lot for this shirt Eg : zebra, umpire & what not….  LOL . Ppl really get creative with name calling don't you feel
On a side note, have you ever wanted something to happen so perfect but it just goes downhill from day 1? July is supposed to be a special month for me but somehow it never is. I want it to be so good that it just kills me when things go bad.  Note to self : stop expecting- even from life. Nobody or nothing is obliged to make you feel good or loved. you should do it to yourself.
Well, on that note… i'd say Adieu…
I was bored of doing reviews & my drawer is too messed up for EOTDs hence this blabber.