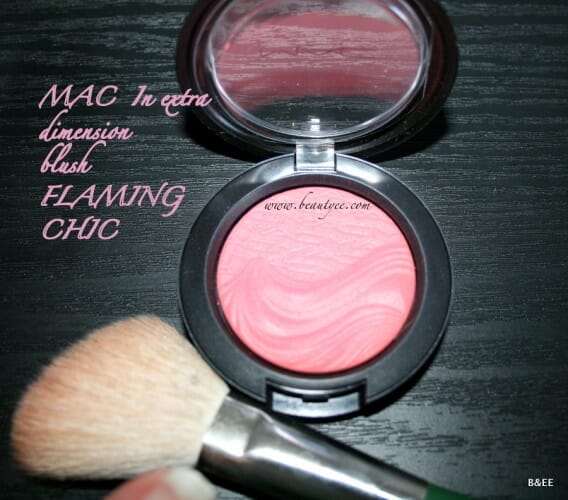 Have you ever been intrigued by something/someone so much that you anticipated a  whirlwind of emotions and when you finally met them/had it, it all goes downhill from there? yup! think think!!!
When MAC launched the extra dimension I was so excited. also that I wanted a nice pink no hassle blush that looked kinda natural on me. So I just jumped when I saw this baby. And let me tell you this : this is the perfect example of the bad effects of online shopping!
MAC says it is a "liquid-powder blush with prismatic reflections"  
Flaming Chic is still available on maccosmetics.com and is currently priced at $25.00 USD for .22 oz.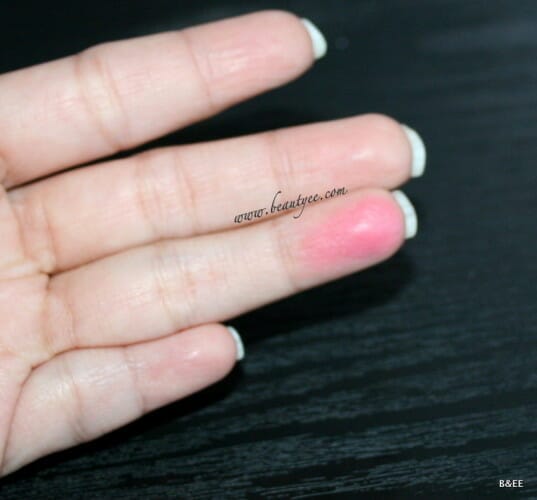 My experience with the product: This is my 1st LE product & I guess the craze of finally getting an LE drove me to get this 🙁  I'm not so much of a blush person to begin with (I just have 3 & a bronzer)  Flaming Chic is a coral blush with more pink & has the extra dimension pattern engraved on it. It has a satin finish which is semi matte (donno what that means). It applies evenly on my face. MAC says the wear time is 6hrs but it stays for almost 4hrs on me. I guess it'll fare according to the skin type.  Also I noticed that it is very light when applied & it is a good thing for me. because even if I go overboard with it, I won't look like a clown! yayy me!
Not my fav though. I have gingerly from the permanent collection & I love it. this one is a bummer!
Tip :When I pick it up with a blush brush or a stippling brush, it doesn't pick up much color but If I try with a dense brush like a flat top foundation brush, it applies well.
YAyys:
– lovely  color.
– densely packed.
Nayys :
– I don't understand the finish. it just doesn't pick up well.
– I personally didn't like it at all.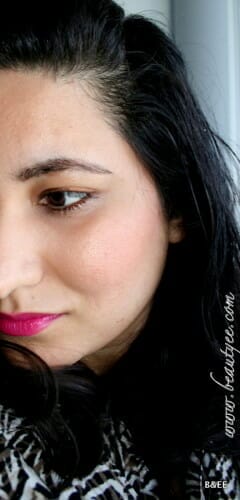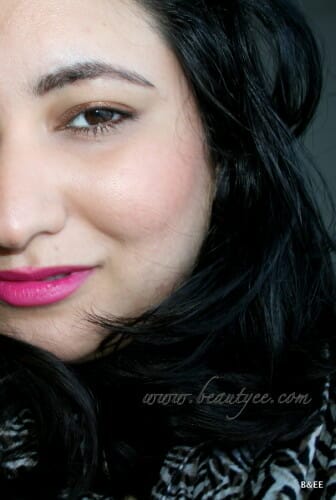 Verdict : Can be totally missed. I'd still want to try it coz it's expensive but I'm so not happy!