Weekend is here!!! yayyyyyy! I want to go to a beach or park & just lounge around sipping on things, wearing a loose blue shirt. why blue?I donno. Last week I wanted to wear dresses. This week, it's blue. That reminds me, I want a powder blue eyeshadow. [And that's my ADD kicking in…]
Today I decided to review something I never thought I would. I honestly never thought I'd have a favourite shampoo that I'd save for special days. I never stuck to one shampoo & I just recently started using conditioners religiously. Also, I don't believe in spending a lot for bath products. I've tried Loccitane shampoo  once & I thought spending 20-25$ for a shampoo or facewash aint worth it!
When I received these products , they wrapped them so specially in fruits & flowers that I wanted to scoop up and eat it! trust me!  FYI, I'm really a big fruit addict & every single day I HAVE to eat at least 1 fruit or the food seems incomplete.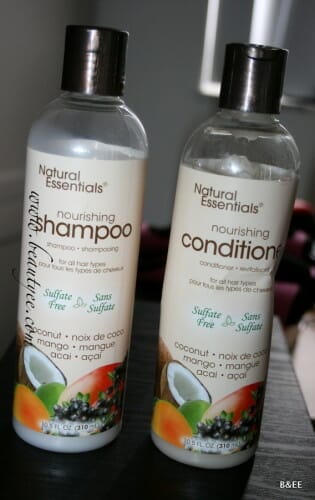 My hair are not my best asset. They are dry, frizzy, they fall, and they never listen to me. they will be on their best behaviour when I'm cleaning or throwing the garbage but will be all messed up when I actually have to go someplace nice. They only look their best when I just get them cut or blow dried. I decided to try this shampoo thinking…. ah! well, whatever…. but I could actually feel myself smiling. It was the dragon fruit smell I tell ya! Also, it didn't hurt when it went in my eyes so 2 points for that! The conditioner made my hair not tangle and goopy & I didn't feel them being all limpy. The best part : I came out of the shower smelling all mmmmmmm & El Hubs was nice to me all day.
The best part : I normally air dry my hair & this time, I had soft waves instead of a tangly bed head.
– Sulfate free. yayyyness!
– Has coconut, acai & MAngo extracts.
– No parabens, Phthalates, none of that crap!
– safe for color treated hair.
– Really great salon quality products.
Nays :
– I used them up pretty quickly. the make me want to shower more.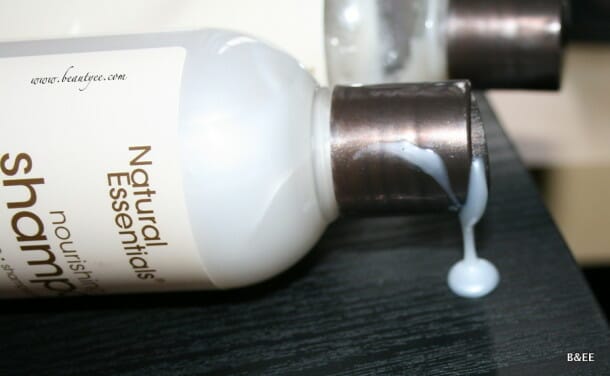 Natural Essentials is sold at select Walgreens, Harmon Discount and Bed Bath & Beyond stores.  
Verdict :  I have already ordered my purchase for more shampoo & a hair mask. And I'm sticking to my claims – henceforth, all shampoos & conditioners will be measured by the dragonFruit standard.
Check them out HERE    They are having great offers & also a rebate offer!
[P.S : Product kindly supplied by the PR. Opinions strictly personal. kindly see my disclaimer for doubts ]