Hey girls, how was your weekend?  Mine was great. I lazed around the entire saturday & sunday we went shopping. I bought some summer dresses & found a great jacket on clearance. I really love going to Charlotte Russe. They really have cute things & better quality too!
When the seasons change, the 1st thing I change is my facewash. I have an oily-combination skin & it gets really dry & sensitive. while in peak summers, the T-zone is forever shiny – specially after I wake up [AC or no AC]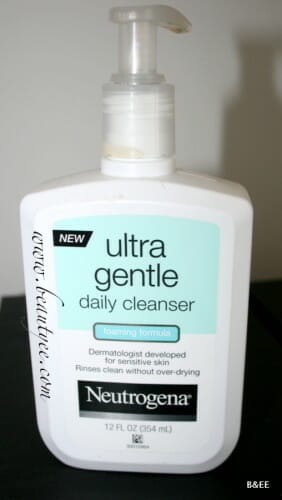 This time I was looking at Cetaphil, mostly because it is world famous &  suits every skin. But I wanted something stronger. I always kinda trusted Neutrogena cleansers & this one particularly attracted my attention. Why? read further :
Neutrogena says : Cleanser combines the superior cleansing of Neutrogena® technology with the maximum gentleness of a sensitive skin cleanser. With patented technology, this effective yet gentle formula removes excess oil, dirt and even makeup while protecting skin's natural moisture barrier to leave it feeling soft—never too dry, never too tight. And unlike some other gentle or sensitive skin cleansers that can leave behind residue, Ultra Gentle rinses completely clean.
Cost : $8.99 in all drugstores [do lookout for coupons or BOGO offers]
My experience with the cleanser : Honestly, after a long time I've been happy with a cleanser.  My blogging gene basically came to life with testing cleansers so I kinda know what my face needs. Mostly even for makeup removal, I rely on a good cleanser. This one does it's job effectively. Lathers well, spreads well even in hard water. I took it in the Arizona dry heat, Miami humid heat & Denver chill & it worked well in every climate. It did not make my skin dry but cleansed it well.  Also, it washes off easily which is a big plus.  I am really happy with it. I sometimes mix a little scrub in it & apply. this is a very old habit of mine because I don't like using only scrubs- too hard for me!
So, summing it up!
Yayys :
Removes makeup like a MOFO

Oil-free

Non-comedogenic

Hypoallergenic

Sulfate free

Does not dry out the skin or make it itchy.

pump dispenser – love them!
Nayys:
– It has a weird smell. kinda herbal. people might not like it. It doesn't bother me though!
– Some girls have complained about it burning the skin. I'm guessing really dry skin or skin with eczema won't be able to take it.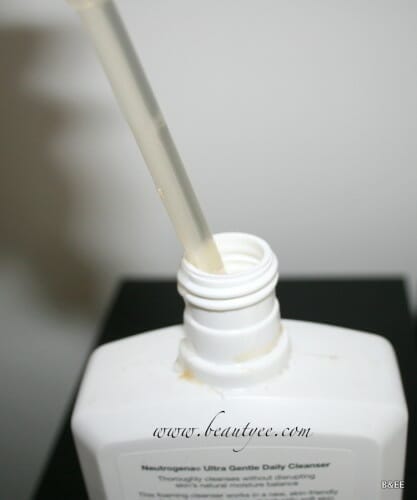 Verdict : It is a delight for oily and acne prone skin like me. For the prize, the quantity is amazing. After using everyday for two months it's not even half.  It went in my fav-list already!
So, what's your fav face wash for summers? do share with me so I can try out more! Happy monday dearies!
[P.S : Product kindly supplied by the PR. Opinions strictly personal. kindly see my disclaimer for doubts ]