Heyy Sweetums…. how is the week going on???  I'm a bit bored with monotony these days so I might go out tomorrow. Wanted to attend the Fashion's night out but the rains are playing havoc here 🙁
Anywho- I am always on the lookout for colored eye pencils and I noticed I dont have any greens and purples so the hunt is on!!!
On a visit to Bed Bath and Beyond   I came across this brand Prestige cosmetics . I had never heard about them but the products looked very appealing. So I ended up buying the mechanical eye pencil in SMOKEY GREEN.
The site says: Prestige cosmetics waterproof automatic eyeliner offers a unique swivel-up color application that retracts and never needs sharpening. soft, rounded point applies color smoothly and evenly, without pulling or tugging. long lasting formula doesn't smudge.
It cost me around $6 with taxes.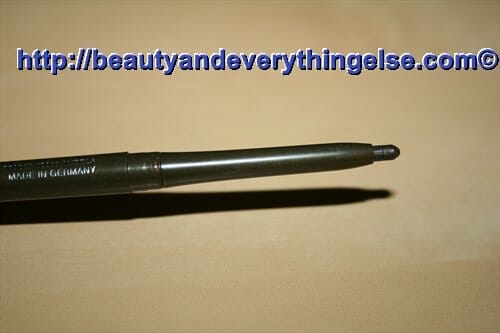 Product Features:
If that doesnt make one want to get an eyeliner- I donno what does 😉
My verdict: 
It looks like  mossy green on me- more like the color of
mehendi
 It ideally stays for 5-6 hours on my lid – of course, with a primer. But in Miami heat it  will melt in 2-3 hours. The best thing is:  it doesnt smudge or travel down but just fades which is much better to rectify I.M.O… I use it just over my regular jeans and tees and some lip gloss and I'm sorted!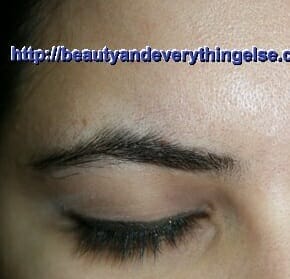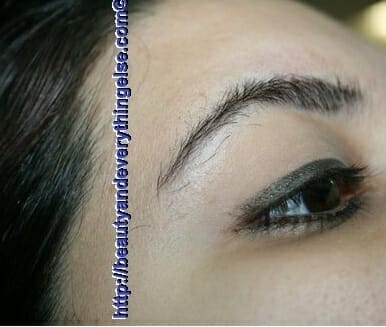 I would gladly purchase more from them 🙂
So, Do you like it? anyone has used any other products from this brand? Do let me know 🙂