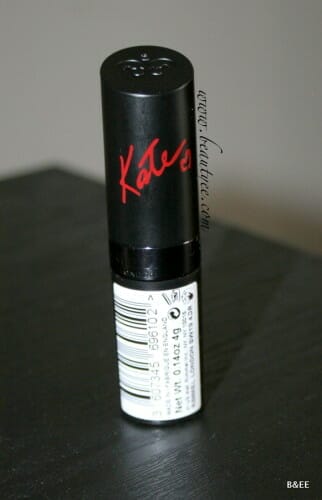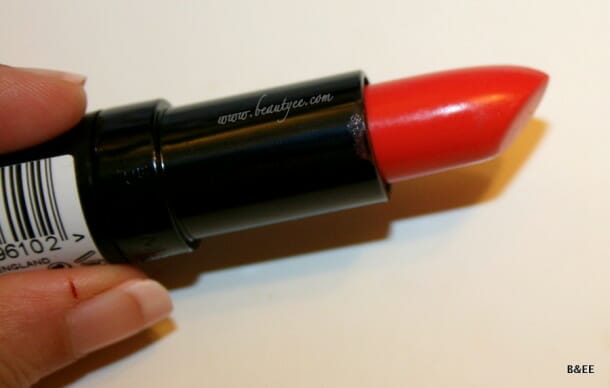 For a long long time, I was scared of wearing bright lipsticks & stuck to really light pinks & neutrals. But this season I'm really experimenting with darker & brighter hues. Eg : I'd have never purchased RiRiWoo before. hehehe
I saw these lipsticks online & in drugstores & I really wanted to try them. They look really classy with their black classy packaging with KATE written on it in Red. This shade #12 is a bright reddish orange , more like an Orangey coral.
It is so pigmented and you don't really need to use much to get a great colour pay off I find one layer is enough, and it really does last well on my lips. I have found with some matte lipsticks that I have used before that they can be quite drying but I haven't had this problem with this. This applies smoothly & sets to be semi matte. Doesn't tug lips while applying so gains a point there 🙂 It lasts me a couple of hours & leaves a faint stain behind. Also it fades evenly 🙂
I reach out for this when I don't really want to put a whole lot of makeup. Gives a little edge to my look! Also, the price range is $5-6 which is pretty good.I haven't really got a bad word to say about this, if you are after an affordable, long lasting lipstick then this range is the one to check out.
Have you tried any Kate Moss Lipsticks? how did you like them?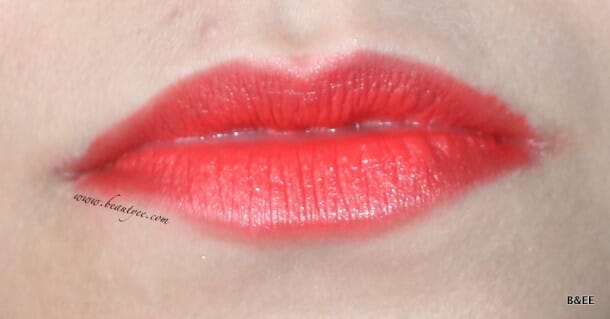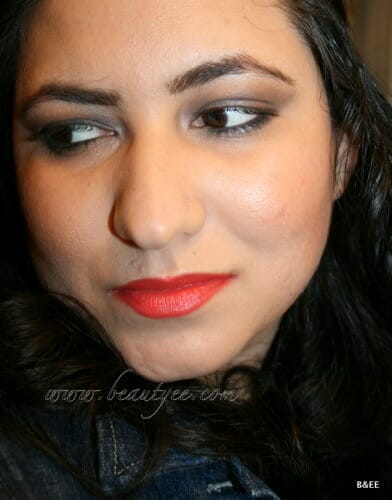 [P.S : Product kindly supplied by the PR. Opinions strictly personal. kindly see my disclaimer for doubts ]