Being an oily skinned girl having extra oily lids & living in a humid place might have long term effects on the skin but for makeup lovers like me, it's still a big hassle. I can never wear pencil or gel liners on the lid & even the bestest eyeshadows crease on me in half the stipulated time. Hence, a good eye base is always on my radar. After using a few duds & a few maybe-s, I found a decent product!
Smashbox says: Smashbox Photo Finish Lid Primer creates the perfect canvas for eyeshadow application. Wear this universal shade under shadow to increase longevity, or create the perfect nude eye by applying over the lid for an even tone.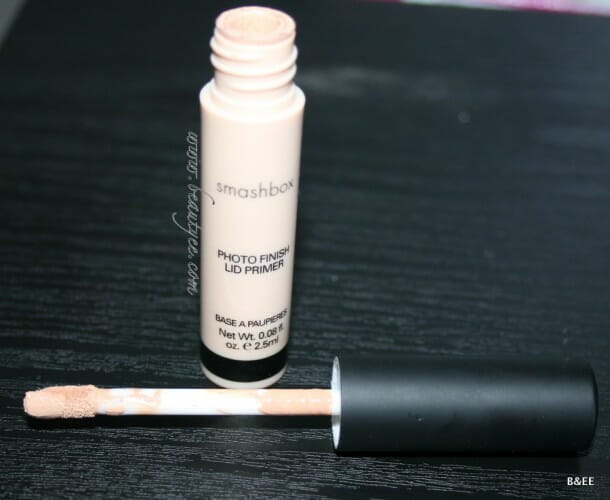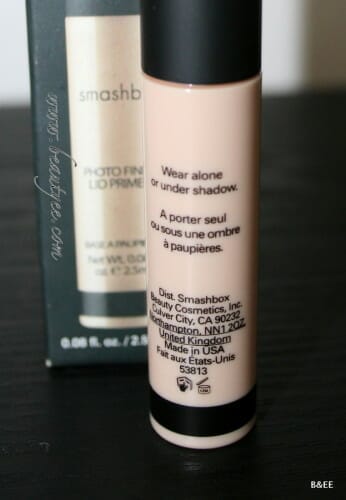 Cost : $20
Availability : Sephora, ulta, Smashbox online.
My Experience with the product: An eye primer is the 1st thing I use while applying makeup. Even when I don't wear any shadows & only tightline, I still apply this primer.  The packaging is simple with a lipgloss like tube with a doe foot applicator. I like the easy package also because I can see how much is left. The primer itself is a flesh tone color which went great with my skintone before I tanned. It holds up my shadows for about 5-6hrs (I don't wear them more than that)  & on plain lids it holds up for about 10hrs without creasing. It definitely makes the shadow colors look more vibrant so that's a plus.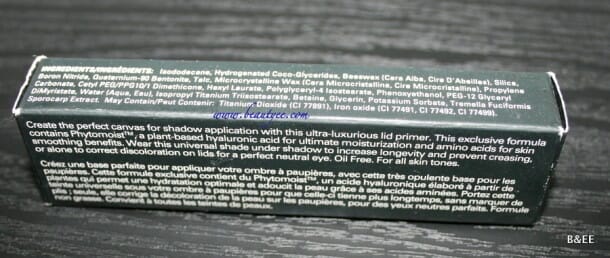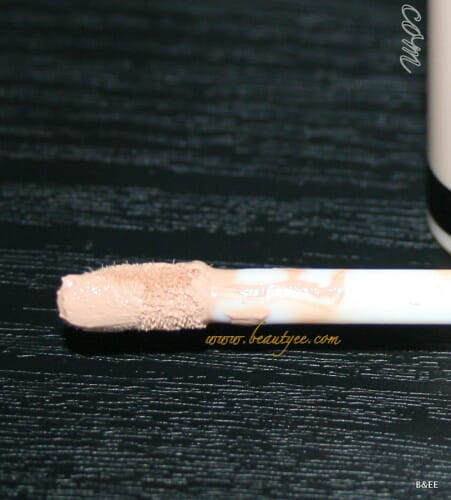 Summing it up:
YAyys:
– Helps in  neutralizing my lid color, which I love!!!
– A bit thicker consistency.
– Doe foot applicator helps easy application, also hygienic.
– Not shimmery- hallelujah!
– Gives a great matte finish.
– Blends well & disappears into the skin.
– DOes not crease. And I have super oily lids!
Nayys :
– The cost!
– It matches medium skintones well. If you're light, it'll look a bit yellow. And if you're darker, it looks ashy.  (I just got sunburned & tanned in places & now it looks a bit gray on me. not majorly but it's still different)
– I'm using it for about 6mnths now & I kinda feel it's drying up. Still does it's job well though.
Verdict : It is a decent product considering the shadow insurance did not work for me.  There are very few products which work on oily skin & i'd say I'll repurchase this.
Bee's tip : If you are a working woman or a woman who doesn't fancy a lot of makeup, just dot this or ur fav primer or your lids, blend it & set it with your fav powder. you'll have an even matte finish all day!