I have serious oily skin  & blemished back. And even though my arms & legs can get dry, the moment I touch them with a body moisturizer, I become all oily & cheeky. even in winters.  I always hoard on massage creams & stuff & other than sniffing/smelling at them , I sparingly use them.  When I saw these massage oils, I ate the SA's head into explaining me all about them.
TBS says: Beautifying Oil is pure beauty in a bottle. Made with a lightweight blend of nut oils including Community Fair Trade marula oil, it gives instant hydration and a shimmering finish. This one has an exotic mango scent. For body, face and hair A little goes a long way Exotic mango scent.
Cost : $14 (but they keep having sales so you could get for much less.)
My experience with the Mango oil : This is the 1st time I've heard of multi purpose oils & I was curious to use it.  The minute I opened it I really liked the mango smell. It wasn't overpowering (thank God!) but quite nice & pleasant. I smothered a bit on my legs & they didn't feel sticky or slimy. my skin kinda drank it up well.  It is not a magic potion & I did not see immediate results.  After I used it for 2 days I started noticing a soft texture [test : no scratch marks on the skin]
I use it after shower on my body & at night on my feet. I'm really happy that it does not mess my sheets or clothes. It also looks like a clear liquid.   Now as per the claims :
BODY :  This product has got me hooked to body oils as opposed to the rich thick body creams. It soaks up my skin & makes it quite touchable. The fragrance stays mildly for a couple of hours. Also, a little goes a long way.
I'm a convert!
HAIR : I tried this a couple of times on my hair & then shampooed off as usual. It does soften the texture and helps with the scalp.  I also take a few drops, rub in between my hands & smooth them in my hair- specially the ends. makes the frizz all go away & no tangles!!!
FACE : Although the package claims it's good for the facial skin, I'm acne prone & for some reason, I'm scared of using scented anything on my face. But I guess people with dry skin can try it 🙂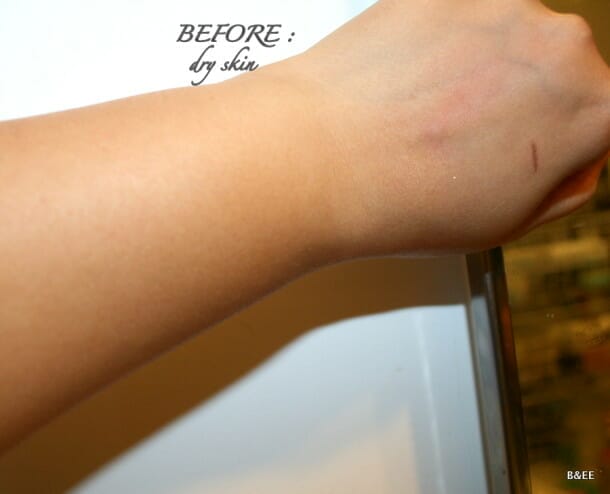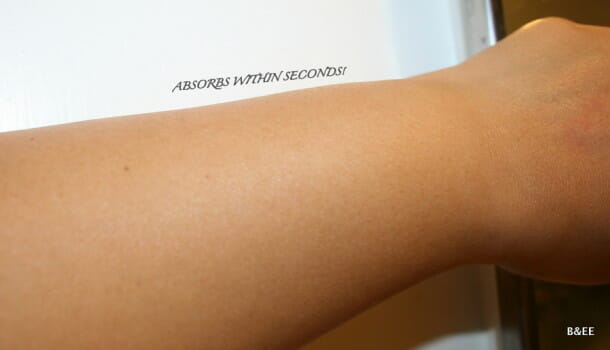 CONS :
– People who are allergic to any kind of scented products can't use it.
– People who don't like mangoes won't like it [I doubt it though]
– People with extremely dry skin might find this light.
Verdict : honestly, LAdies who have an oily skin should try these dry oils. I heard TBS has these in 3-4 fragrances like coconut,olive etc.   I am heavily tanned & sunburned from my vacation a couple of weeks back & this oil really helped ease the pain.
Have you tried any beautifying oil? Let me know in the comments below!
 [P.S : Product kindly supplied by the PR. Opinions strictly personal. kindly see my disclaimer for doubts]