If you know me…. you know the most important part of my makeup stash or makeup routine is the eyeliner. specially when it's colored.  I like it because with colored liners I really don't have to make an effort with the eyes but they still look special!  Also, most times I get a call like "meet me down in 15mins I just left office – we're going to the movies/bowling/park" sO I literally have rush, and in those times, products like this really come in handy!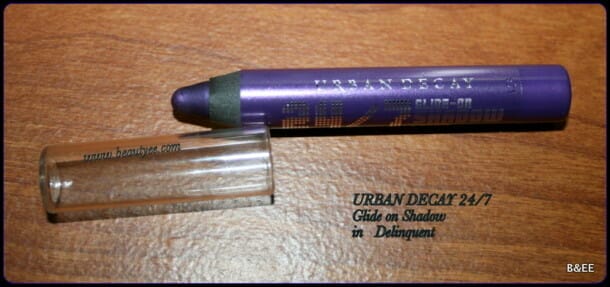 URBAN DECAY says :Big and blendable, this 2-in-1 waterproof 24/7 shadow pencil keeps going as long as you do. Our next generation of famous 24/7 pencils can be used as eyeshadow, eyeliner, or both!
Availability: It is available in Sephora and on the  UD site in a pack, but I got it from ebay for $6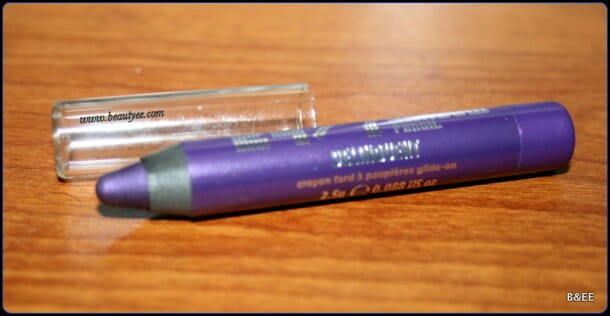 Delinquent is a brighter than average plummy purple with some beautiful pink flecks of glitter running through it. The glitter is really fine and non gritty.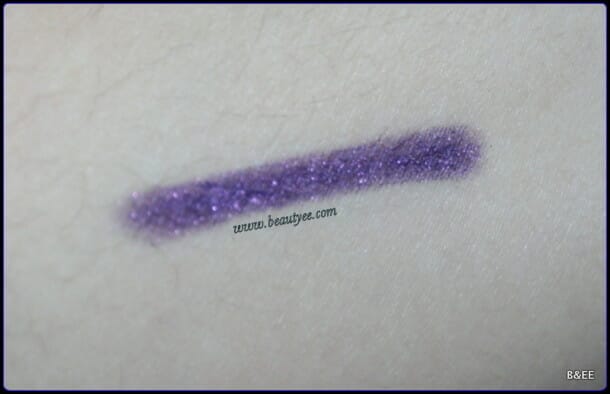 My experience : Purple being a universally flattering shade is one of my favs. In fact, my last makeup post was purple too.   Like I said, these days I'm into effortless makeup and getting ready fast so anything that's colored, long lasting and oily-lid-friendly is definitely on my radar.   Looks wise,this is mini sized,having a very decent 2.5g of product. But they all are mineral oil, paraffin and paraben free so yayyy. no meltdowns!! I tried it 1st while going to a dinner with friends and while it lasted great on the upper lid, it kinda smudged on the lower lashline. So I'd say, its not entirely water resistant.
It glides along smoothly and I didn't feel the glitter while applying. also, once it sets, it sets. It did not budge nor did the glitter travel along my face!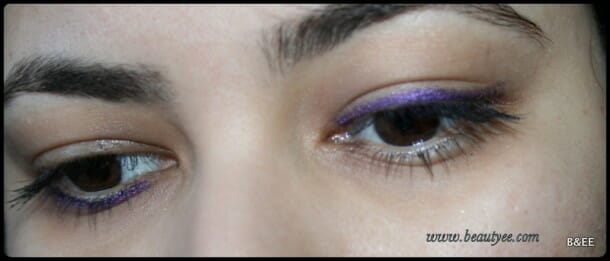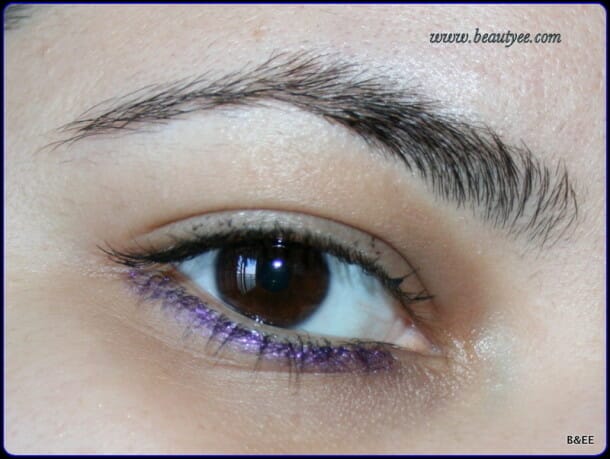 The nayys :
– Too much product wastage while sharpening.
– Some of the reviewers had a bad reaction to the glitter. I'm not sure if all pencils from this range have glitter!
Verdict : UD is still out of my budget but I liked the performance of this pencil.  I would definitely say that they are a notch above the NYX jumbo pencils. but then NYX comes at a fraction of UD's price so……..
à bientôt!!!!
Bee