For some reason I have really started noticing other people's pictures specially in their weddings or any other traditional functions. Mostly in Indian weddings (MOSTLY) I see a bride who looks nothing like herself. She might look flawless & diva-like but nothing like her original self. As opposed to western brides- specially British, who look like their best selves. I really admire makeup like that. Something that makes you look like you as opposed to a lighter mask with whitish cast on the face and arms and neck of a totally different color.
Moral of the story : Don't always wear makeup with SPF. specially if you know you're going to be indoors.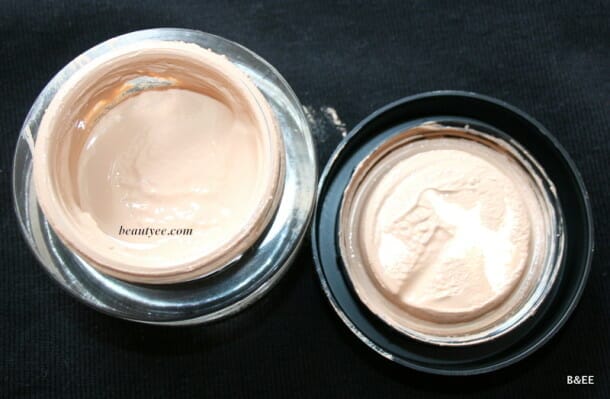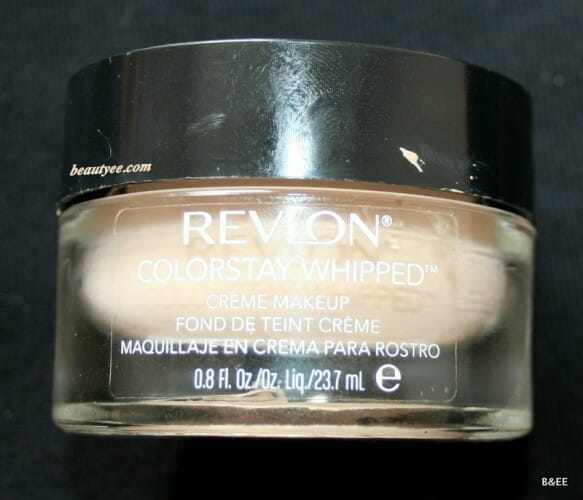 I was so happy when I saw this jar because it has so sunscreens/SPF.  Don't get me wrong. SPF is very important, I rarely skip it. but I needed something for night events or evening dinners Or somewhere where taking pictures is involved. (I've seen those group pics too where there is 1 friend who looks like a ghost)
Revlon says : The mousse-like texture feels like silk on your skin. And, the time release formula balances skin for a flawless look. All day flexible wear without flaking, caking or feeling heavy.
Cost : $14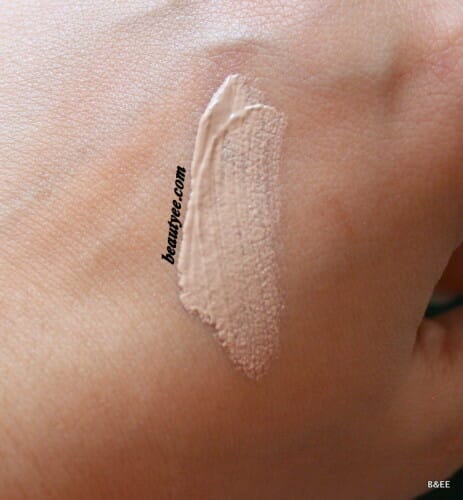 My take on the Whipped cream foundation : This is a medium-to-full coverage foundation. I am in the shade 200 SAND BEIGE which you can say is an equivalent to MAC NW20. I first got it for mom a year back while visiting India & she loved it so much that I decided to try. I was actually on the fence about this when I wore it first because I normally wear a light foundation (IF I wear one) and this one seemed too perfect(which means fake in my dictionary). For a long time I forgot about this. After we moved apartments last month, everything was unopened & I had to go somewhere. this was the only thing I saw, I applied a tiny amount with my fingers, hoping that it would slide off in an hour on my oily skin but surprisingly, as the evening passed, it kept looking better and better. I didn't have to do any touch ups. When I got back late night, my eye shadow was a bit smudged but my face still looked fresh.  Not to mention after that I started to like this baby more 😉 This comes in a bulky glass jar though so difficult to travel with.  I use it mostly with fingers or my Sigma F80 brush. But that being said, I only use it where I really want to look flawless. Most of the times , it's either a good Tinted moisturizer or a light foundy for me!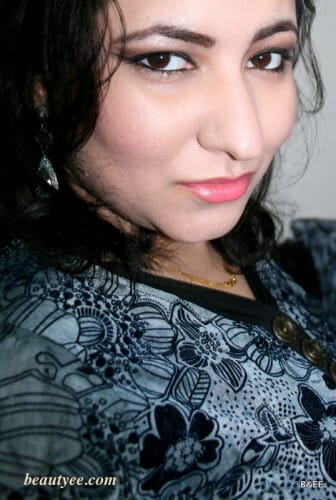 Did you ever try this? Which is your favorite foundation? Do let me know in the comments below!
P.S  – Parita, just realised. the last 2 pics in which u really loved my skin- I was wearing this!