After all the festivities going on my blog since last week [check out the past 5-6 posts if you donno what I'm talking about] I thought I'd mellow down and write a sweet simple post. And before dabbling on more video making , which was fun btw , I'd introduce you to a lippie which I've been reaching out for a lot lately.  It's mild and mellow and cute – like me!  (yeah, I should cut down on cawffee)
Introducing Rimmel KAte moss lippie in #101  Ta-daaaa!!!!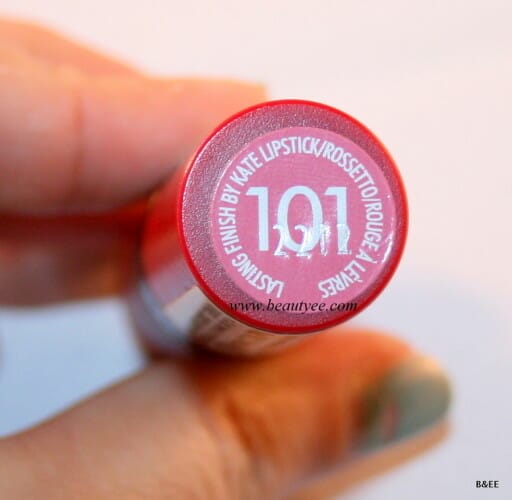 Rimmel says :New Lasting Finish Matte Collection Created By Kate Moss. Kate Moss brings colour to a new unique dimension. The gorgeous colour richness and COMFORT of Kate's lipstick, now in a Velvety MATTE finish. Ruby Powder enriched formula to intensify the colour while keeping a matte finish all day long! Matte is re-invented for the most velvety comfortable colour EVER! Get the Velvet Touch!
Cost : $5.49   Available in most drugstores.
Shade : 101: Pale pink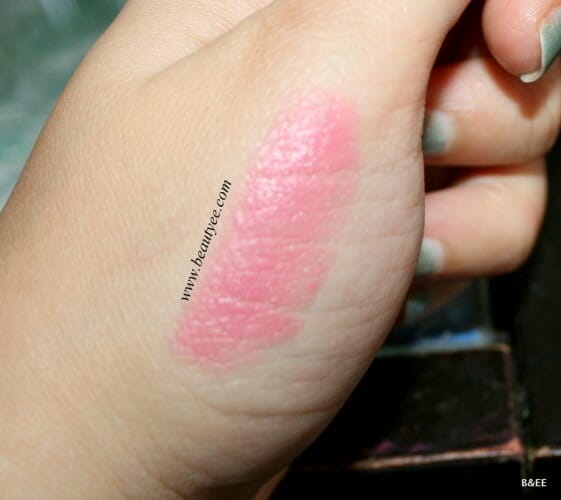 My experience with the lipstick : I have a 50-50 liking for this lipstick.                     The #101 is a pale pink color, with mauvish tone.  kinda cool pink?
The lipstick is packaged  in a plastic, red tube with the Rimmel crown logo on the cap and Kate Moss' black signature on the cap. It has a  slightly melon-y scent and has medium to full coverage color.  I keep it in my purse all the time. This is one of those shades which you just want to quickly dab on when "i'll be down in 10 minutes" happens.  It says matte but I thought it was semi matte and applied well without tugging (even some MAC mattes tug – Nicki Minaj, i'm lookin at ya! ) But they do dry out after a while and if you have dry flaky lips, they emphasize the flakes.  These come in lovely colors but I'm not such a fan of the formula.
I still use it a lot because the shade screams "Bee" & I'm thinking of getting this shade in all my fav brands.                                                                                                                              I apply a nude or pink gloss on top of it sometimes to make it look glam.  The staying power is 2-3hrs and it fades evenly.  The melon smell is much better than the chemically smell some lippes have.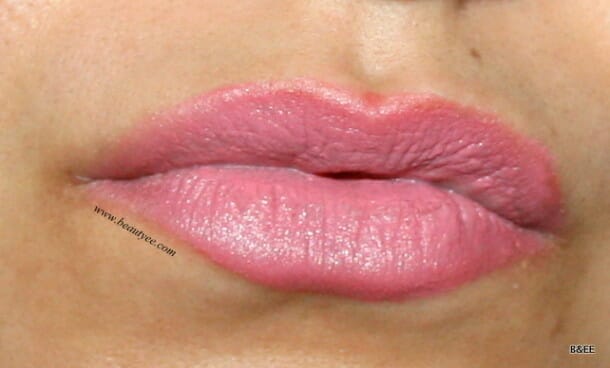 This is from the old Kate Moss range & I guess they made it better with the new range.  I reviewed #12 from the new range HERE   . which I really like!
I want to buy a blush in this color. any recos? 
[P.S : Product kindly supplied by the PR. Opinions strictly personal. kindly see my disclaimer for doubts ]