Happy Friday chicas…. I kinda have a different mood on Friday & surprisingly, want to do everything… On that note, let me share with you my new found favorite brand!
When I first saw Rimmel adverts on TV and mags I thought it's just another drugstore brand and like Maybelline & L'oreal will be disappointing…   But then I read almost every blogger in UK rave about their products so much that I just had to try it. I got lipsticks, eyeliners, a blush and this concealer.  Read further for my views on the concealer
The website says :Rimmel's first full coverage concealer!
Instant anti-fatigue effect with peptides and vitamin moisturising complex.

Visibly reawakens and illuminates under the eyes.

Completely conceals spots and other blemishes.
Cost : $6-9    depending on the are & taxes.
Availability : major drugstores & Asos.com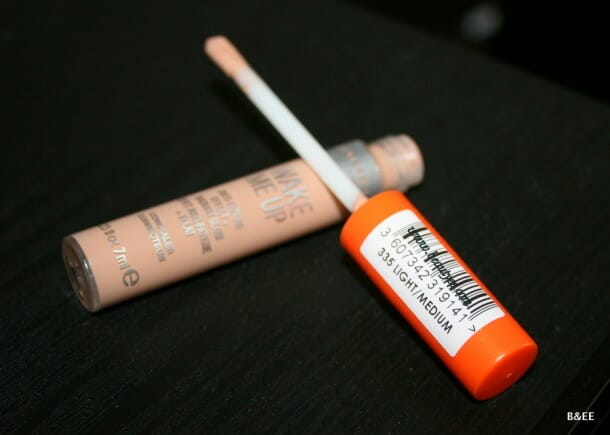 My take on this product: As you know, my love affair with dark circles is not going to end soon enough (damn you late nights!) but I do dabble in under eye gels and these days, concealers! When I got this, I really didn't expect much… but to my surprise, I really have started liking it & these days, even if I'm not wearing anything else, I'm wearing this!
The packaging is very basic, with a plastic bottle with an Orange top and Doe foot applicator. Applause Rimmel… you put your money on the product rather than the fancy a$$ packages! This makes the application is very easy, even on the go! I apply it with the applicator & just blend with my fingers/sponge/brush depending on the time I have (or don't have)! The shade I have is light/medium and surprisingly, it's the perfect salmon for my eyes. [check my pics below and decide for yourself]. It does not dry out in flakes, does not sink in those fine lines and is very creamy & moisturizing!  The max I've kept it on me is 6-7hrs and it stayed perfectly without creasing or evaporating so I'm guessing on normal-dry skins it'll stay much longer!
The only CON I'd mention is : it comes in 5 shades [at least here in US] so very light or very dark skinned beauties may not like it!
Recommend : yup… buy it with closed eyes!
Repurchase : YES!!!! [with a capital Y]  This is a top contender for the HG status!!! I'm also going to buy the foundation next!!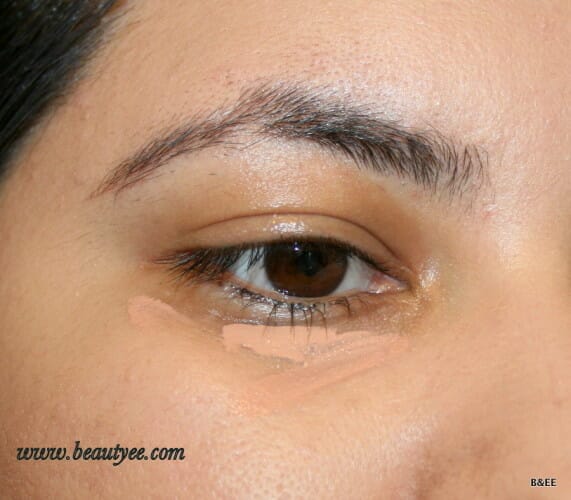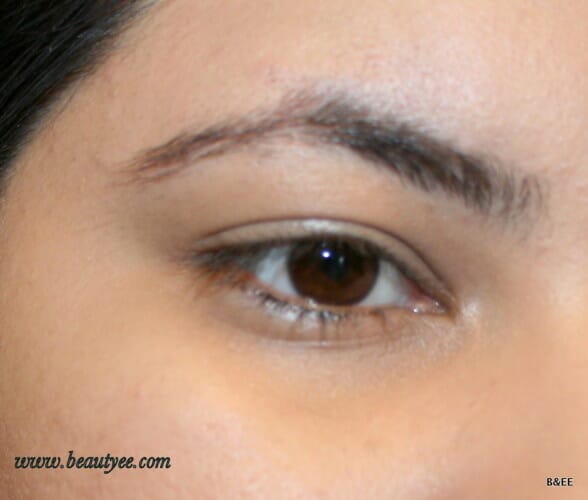 Today's nuggets:
– I'm going to clean my kitchen now with full make-up ON!!!
– My Giffu is going back in the box because apparently, he takes up a lot of space [and that is making me very sad]
– I had a major setback recently because of my mistakes and that's why all forms of pleasure are off the table [that means no fancy shopping or nakhras]
– I am lusting after a particular MAC LE blush but i'm not going to get it 🙁
– For the first time in my life… I don't feel like listening to music as comfort!