Beauty bloggers have loads of fans and followers from all over the world. By sharing valuable tips on their blog post they could touch the heart of millions of people and help them to emerge as a much more beautiful and confident person. They have played a pivotal role in increasing the consciousness of ordinary women with regard to beauty and fashion. The fan followers might have always pondered on the beauty secrets that have made these divas so beautiful. Some of the beauty bloggers have shared their beauty secrets that they regularly practice to maintain their skin, looks and health. Here are some of the beauty secrets that have made them so beautiful.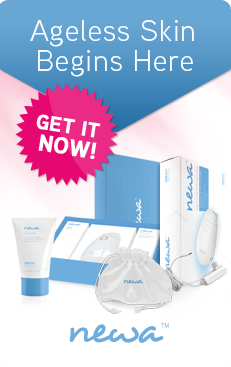 Flawless and Glowing Skin of Carolyn Hsu
Beauty blogger Carolyn Hsu declares that the secret behind her soft and supple skin is periodical treatment of vibradermabrasion, a process which helps in removing all the dead skin cells from the sensitive facial skin with the help of grainy paddle. As a result her skin glows radiantly weeks after the treatment. She is also a huge fan of Retina A from Neutrogena and uses it regularly as it helps in cell renewal, act as an anti wrinkle agent and also prevent skin pores from clogging. These are two vital secrets behind her beautiful skin.
Grace Atwood's Secret
Grace is being gifted with dry flaky skin, which needs a little extra care than normal skin. She shares with readers that she exfoliates her skin daily with soft bio peel exfoliating pads, thereafter apply a firming serum and pure Argan face oil to replenish her dry skin with moisture and keep her dry skin hydrated.
The Young Looking Ann Colville Somma
The readers will actually get startled by the simple beauty secret of Ann that has helped her to get a healthy glow. She regularly exfoliates her skin with a pack made from water and baking soda and this inexpensive beauty pack is the reason behind her smooth, supple and beautiful skin. She also recommends readers to use Garnier Skin Renewal and dark spot correcting crème, which has helped her to maintain her glow.
Hannah's Recommendation
Hannah swears by two beauty products without which she cannot even survive a single day. First, amongst the two is the DHC Cleansing oil which has a huge fan following all over the world. Then comes Seaweed Mattifying Day Cream from Bodyshop which is the perfect solution for women with combination skin. It absorbs the excess oil oozing out from your skin and at the same time moisturizes the dry areas of your face.
Elizabeth Monson's Secret
Elizabeth recommends everyone to use fresh Umbrian clay mattifying mask every day to clean her face, make it oil free and make it much firm. She uses it every day and the result is quite evident.
Sarah's Recommendation
Sarah is a renowned beauty blogger with many fan followers. She has combination skin which gets dehydrated quickly. She uses and recommends everyone to use Origins Rejuvenating Treatment which is absorbed by our skin quickly leaving it hydrated and plump within minutes.
These were the beauty recommendations of the top six beauty bloggers who have huge fan following. All in all a good cleanser, moisturizer with anti wrinkle properties and exfoliating mask is the basic necessity for all women. Identify your problem and follow the recommendation of the bloggers and you will see a stark difference in your appearance.
About the Author:   The above article is composed by CJ, a beautician by profession associated with mynewa.com who loves to share her beauty and health tips via her articles.