What would I do so as to protect my makeup from sliding off my oily skin… specially in hot humid Florida summers… I usually stay away from those silicon-ey primers because they just clog the pores and form a light veil on the face to make the foundation look all pristine. but let's face it, do you really want that perfect porcelain look everyday??? me neither!
I saw this in the TMS show I went to last month & was kinda intrigued. A very big international makeup artist (who shall remain unnamed) gushed about it's virtues so much that I instantly picked it up… but it's the most confusing product I've ever had! why? read on….
What it is: A clear gel mattifier that can be used under or over makeup to prime, set, or eliminate shine.
What it does: Stay All Day® Prime & Anti-Shine Balm is a multi-tasking secret weapon which provides weightless, invisible coverage for a flawless face. The versatile formula can be used under makeup as a primer, over makeup to set and extend wear, or in place of a traditional pressed powder to absorb oil and eliminate shine without leaving a powdery trace behind.
Cost : $30 for 0.29 oz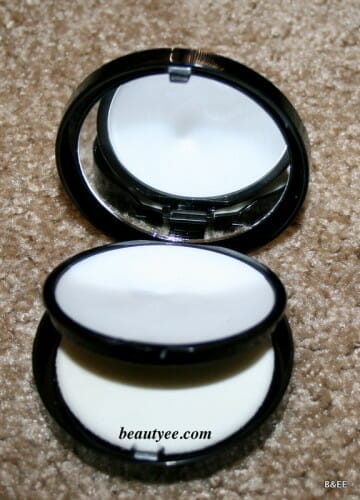 My experience :  It comes in a sleek black mirrored compact with a separate compartment for sponge. This is a silicone or  silica based semi-solid primer housed in a compact form. One needs to either pick it up with a sponge or fingers and apply it on the face before or after makeup to make it stay and look fresh. I'm not sure if we can use the sponge wet. But when I use the sponge dry, the application is really rough. I tried dabbing it so as to not scratch the skin. It is absolutely colorless so can't swatch it. The makeup did stay put for the entire day with only an exception of a shiny nose by the end of a few hours but I was quite happy with the  performance. Maybe on normal skin it'll stay longer. You CANNOT put it above makeup as suggested coz it will smudge and slide ur makeup off- no matter what you use. and because it is melting in the pot, sometimes the case will get stuck.
Also, I noticed that after using it 4 times, it kinda started disintegrating. when I try to pick it up with the sponge, it separated like  molten ghee/pastry. I'm already hitting pan. In just 5 uses. seriously Stila? 30 effin bucks!  Also, people having silicon allergies should definitely stay away.
Verdict : Stila's balm does deliver on what it promises. However, the application method, packaging and amount of product you receive definitely take away from the overall ease of use. I would not repurchase.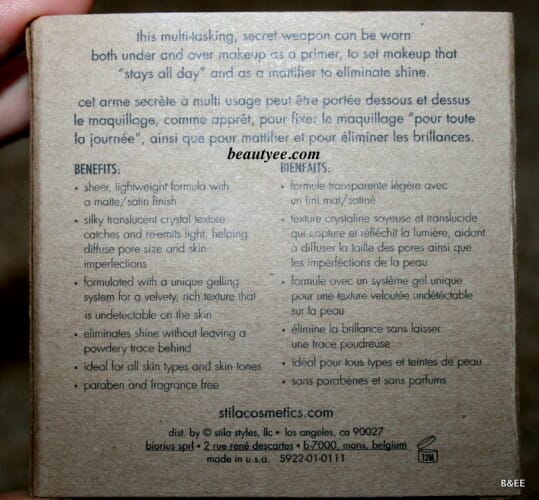 What is your favourite primer? Do you have a favourite brand for primers?