Hey pallies- hope u all had a great weekend! Was sifting and surfing through some magazines the other day and found some classy celebrities and some absolutely horrendous…
So presenting this weeks best and the worst dressed!!! hope u enjoy!!
THE BEST DRESSED LIST:
1)  Leighton Meester:  loved her classy Michael Kors gown at the  Los Angeles Special Screening of The Roommate.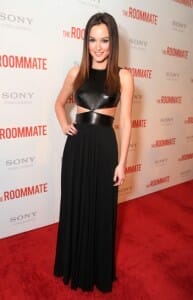 2) Emma Roberts:  Loved her casual effortless style. and the cardigan loooks very interesting with beachy waves and minimal jewellery.
this look can never go wrong 🙂 Also- the boots look just the right length.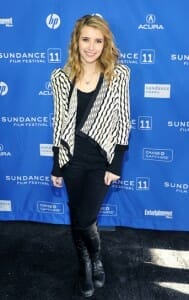 3)   Rose Bryne:  A semi-formal attire which looks great to be worn for lunches or an exhibition. very well muted and looks classy.
thumbs up to this one!
THE WORST DRESSED LOT:
1)  ASHLEY OLSEN : OMG -she  looks like a cross between a bag lady and a Palestinian man in this outfit . What was she thinking? Or was it just a bad hair day?  terribly gone wrong- gal- u need a stylist ASAP!!
cant believe I used to love her as a child artist!
2) Christina Aguilera in this strange mix of Lady Gaga and Madonna . I dont think overdone sparkly style suits her at all! I prefer when she does classic looks with a vintage edge. What exactly  is she trying prove?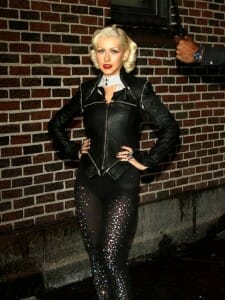 3)  This week's worst look Award has to go to Lady Gaga! Who shows up to a bal game in their underwear? Ok so she has a Yankees shirt on – but still! No!
As it is looking at her ALEJANDRO outfit  was a torture… and now this!!!
Well, hope u all had a good laugh – hehehe- will get back with more tidbits soon… enjoy ur week!!!
Cheers,
Bee.