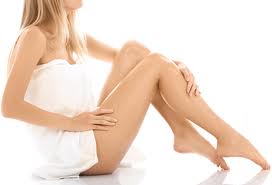 Summer is coming and for many of us, that means a summer holiday. For women, that means bikinis, skimpy outfits and summer sun, but it also means finding the right hair removal methods to keep your skin looking good for the duration of the trip. Razors can cause bumps and irritation, epilators can cause ingrown hairs and hair removal creams can be messy, none of which look good in the summer sun. If you want to be hair free and keep your skin looking good for your summer holiday, you need a permanent hair removal device to remove your hair before the vacation.
Benefits of Laser Hair Removal :Laser hair removal offers a couple of benefits including that it is cost effective over time. Most women spend thousands in razors, hair removal creams, epilators, and lotions for hair removal. A permanent hair removal device is a one-time purchase that does not require upgrades, lotions, or razor blade purchases. This alone will eventually result in being cost effective over the course of a few years. If you're unsure, try adding up the cost of disposable razors and lotions that you purchase over the period of a single year and comparing it to the one-time purchase price of a hair removal laser. Other benefits include the following:
When to Start Your Hair Removal Treatment :If you have decided to take the plunge and go for a permanent hair removal device, you should consider starting at least 6 weeks in advance of your vacation. The Tria Beauty hair removal device which is the only FDA approved home hair removal laser, takes 6 weeks to offer results, but longer term use might be necessary to remain completely hair free. Usually the sooner you start your treatments the better it works because hair grows in cycles and can continue growing out through different hair follicles. For example, if you plan on vacationing at the end of June, you would want to purchase the hair removal device by a minimum of early May in order to have the results you want. Purchasing sooner will only help you to have better results when you get on your plane or boat to enjoy the sun.
How it Works : Laser hair removal works by retarding hair growth in individual hair follicles. It is not a topical hair remover and you will still have to shave before applying the treatment. The laser gently penetrates the skin follicle to destroy the pigment in the hair root so that the hair falls out on its own and does not grow back. Because hair grows in cycles that are different for each person, most women will have to repeat treatments every two weeks to keep up results. Most laser hair treatments can be used on the face, neck, hands, arms, legs, and bikini line which means that you can be hair free anywhere you like without shaving, waxing, or using any other painful hair removal method.
From there, you're on your way to beautiful, hair free skin minus rash, razor burn, and maintenance. In fact, if you use your permanent hair removal device before getting on the plane, you can most likely skip hair removal during your vacation altogether. If you're in the first few weeks of using the device, you might still want to bring along a razor just in case. However, starting well in advance of your vacation and using your device regularly as directed will definitely give you the results you want before you leave for your summer holiday.