Have you ever thought about second chances????  Giving them to someone who hurt you in the past or giving them to yourself when you mess up or take a detour from your path?
Or maybe to life when it doesn't go the way you wanted?
To people who you hurt unknowingly? (And you remember that when you are hurt the most… lol, Irony!)
Or to that diet which you promised yourself, only to cheat on it! Over and over again!
I am sorry these days I'm all philosophical but it would be cheating again if I don't write what I feel on the only space I can truly call my own.  Right????
Well,  I was thinking a lot about second chances  & the thought process took me to my makeup drawer (which incidentally is still in a haphazard state even after a month of moving) and I saw this baby which I repurchased recently.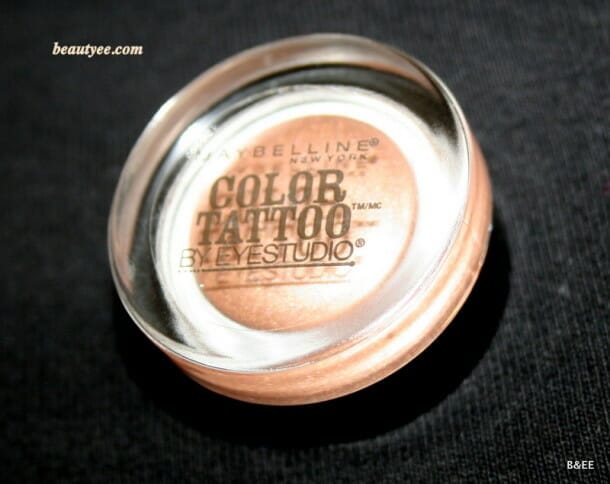 I got this the exact same time last year and even gifted a few of these to my blogger friends in India. we all loved the color selection and how at a low cost we got the perfect substitutes for MAC's paint pots.  This was a delight to work with in the beginning and I wore it all the time.
Bad to the Bronze is a perfect bronze shade with gold highlights and it gives a nice bronzy/golden (depending on the skintone & light) sheen to the lids. I mostly wore it alone with a flick of an eyeliner And as a base when I really needed to deck up. I wanted to love it so much & even protected it by not keeping it open or keeping it upside down. But alas! it dried up within months(while my MAC is going strong after 2yrs) I tried to scrape it & put it in the microvawe, place it under a hairdryer but it wasn't the same anymore.  One frustrated day, It went in the bin!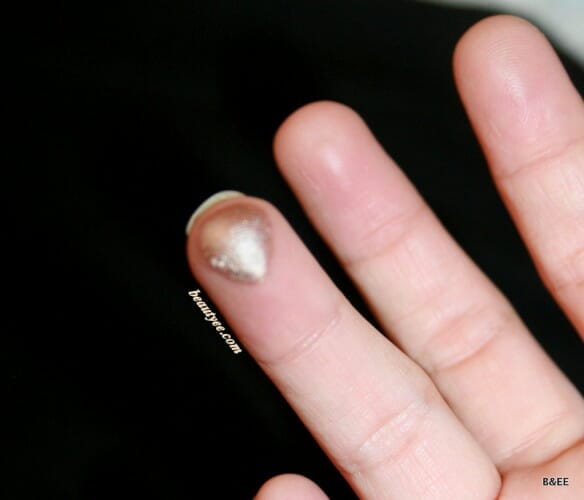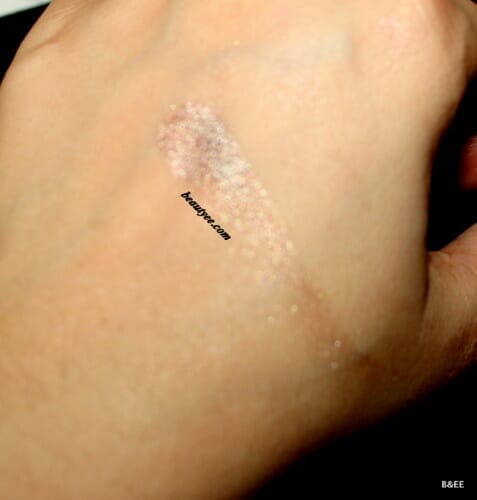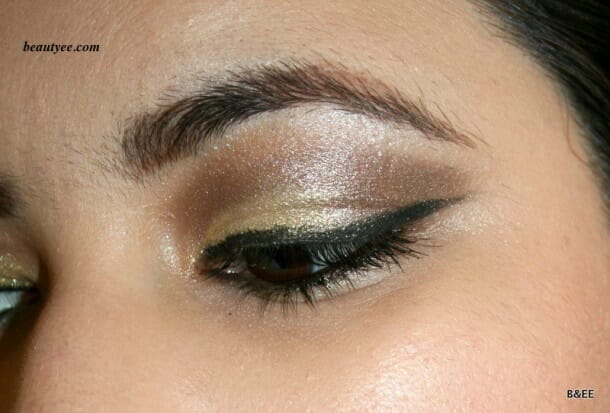 Last week, For some reason, I picked it up again and used it a couple times. The affair has started again and let's hope it lasts for a while this time!
P.S – the eye makeup done here is explained in detail in THIS post!