After my purple obsession, now I've come to to the brown eyes obsession. weird right!!! These days, I'm all into natural looking makeup. So it's just brows,liner, TM for me. Also the fact that winter made me look pale and for some reason, a dark black liner made me look like I'm  auditioning for the Addam's family.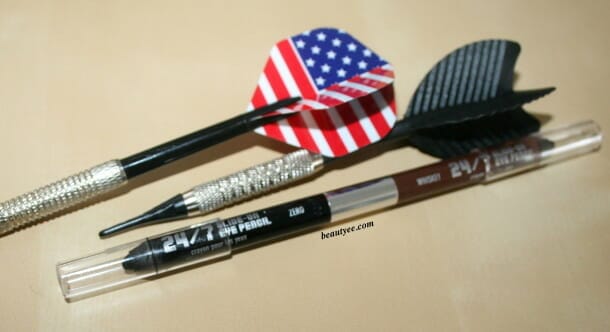 Cost :$12.00 for 0.02 oz.
UD  described it as a "rich brown" and "zealous black." It is half the size for both liners.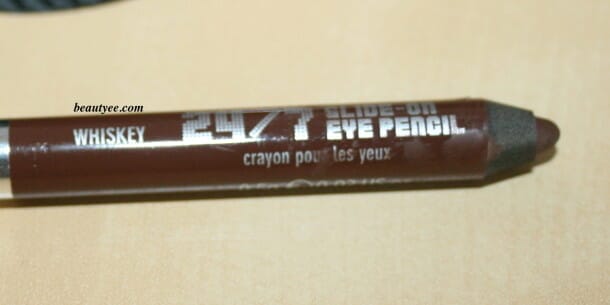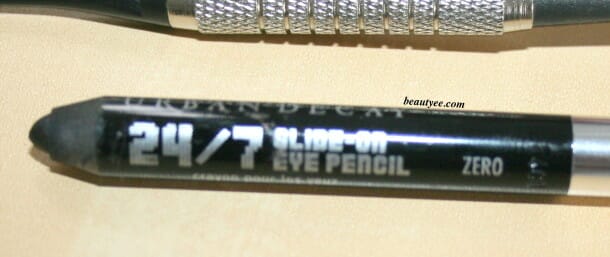 It really is a rich brown in matte form. It's a deep neutral brown, no overwhelming hints of warm red or cool grey. Which is a good thing. I have rejected so many brown liners in the past simply because they have too much of red and after a while they make me look like some1 punched me. Surprisingly, this one looks wonderful. It gives me a nice soft look, which I really like. If I ever do makeup on any1, I make it a point that they have a soft,warm look. This actually is my travel pencil and usually I have it in my travel case. The sharpening loses some product but it gives nice sharp lines. The pigmentation of UD pencils is really strong.  Also the fact that  It reminds me of hot chocolate wins!
The black is not a deep black but manageable. it applies a little light and smudges on me so I don't find it really special.  This and MAC's engraved are kind of similar. don't do much for me but they are there for my kohl necessities! (yes, my 6 important things in life are air ,water, food,housing,coffee, kohl)
Sephora comes out with these UD double pencils on special occasions. they are good for sampling and travel- Do check them out!
Bee
Want to keep updated? Follow VIA; Bloglovin'