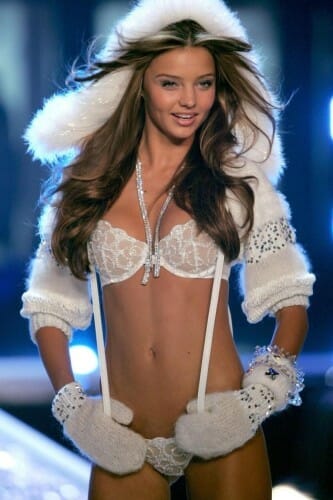 I have 3 words to say to you : "I'm Chuck Bass"  "Victoria's secret Angels". Everyone loves them…. girls,guys, kids, oldies, maybe animals too! They are just so radiant and there's something so alluring about them! I'm sure they pick them with utmost scrutiny!
Honestly, IMO, they look really fresh & healthy and are not stick thin or size 0 or for that matter don't look pasty. Also, last year I saw their fashion show and ohhhhh man!!!!  I ogled at them like no man would!
That definitely got me hunting researching about the makeup & skincare they used & one name kept popping up : baked mineral bronzing powder – Glitterati!  and then if you know me , well now you do 😉 long story short, I have it.
VS says :Bask in a bronze glow with VS Makeup. Skin-loving mineral powders blend in a unique marbleized finish to give skin an instantly brightening touch of sun-kissed radiance.
VS TIPS & TRICKS: Swirl brush over bronzer and sweep on wherever sun naturally hits: cheeks, bridge of nose, forehead.
Cost : $16 + tax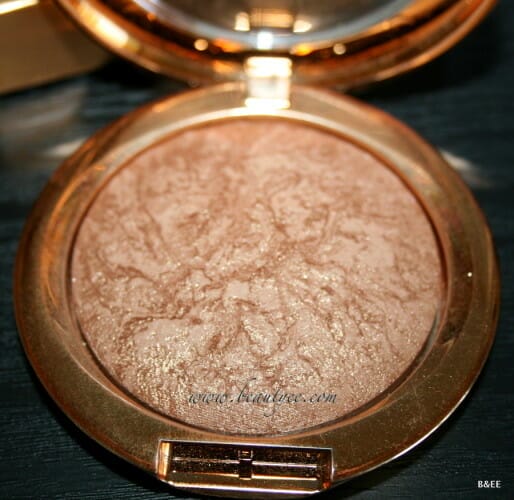 My experience with the product : I bought this when summer was just starting here. Around march-april. And since that day I haven't  touched blushes at all. I'm not kidding. I take a fan brush & just dab it on the bronzer to apply all over the face – cheeks, nose, along the forehead, sometimes the jaw. When I bought this, I was a bit sceptical about the shimmer since yours truly has a ton of open craters on her cheeks.That is the exact reason I don't own a MAC MSF yet. So I had her apply it on me & roamed the entire mall for an hour or so, had dinner & then when I was satisfied enough, went & got it! Not to mentioned she started laughing.
Moral of the story : I louuu it! It is a golden bronze dome shaped baked bronzer with finely milled golden shimmer which does not emphasize the pores (although, doesn't hide them either). But I pick it up very lightly because I want to look glowy – not Snookified.  Once can easily get overboard with it. it can be used alone or with a blush as a highlighter.
I saw the backstage footage Of the VS fashion show & the MUA mixed this & a rose blush to apply on the models for that sunshine glow.  Loved the whole effect!
it lasts more than 5-6hrs on me with just a powder & sunscreen. with full foundation it'll make you look like Serena VanDer Woodsen.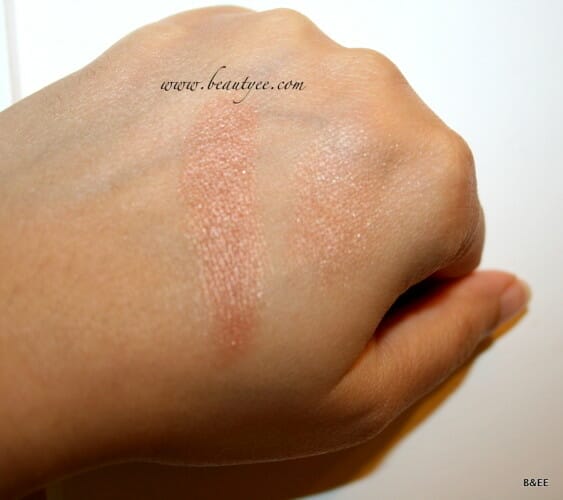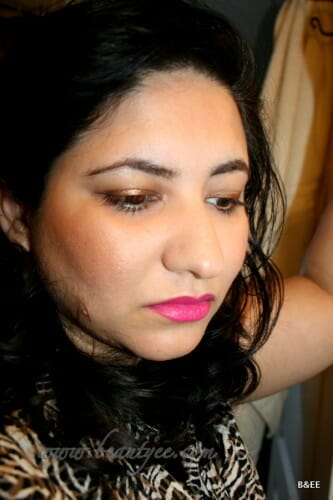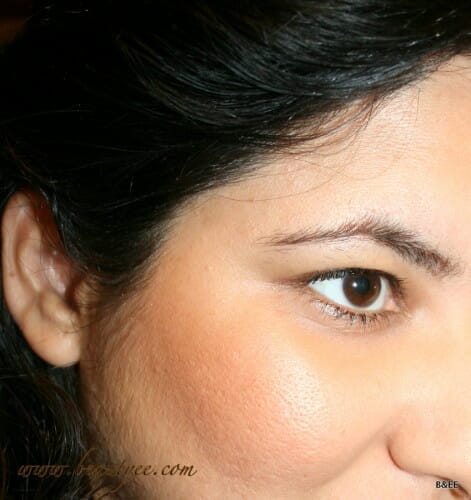 Verdict : Go get it. this product is available in 3 shades to match all skintones & costs reasonable.  I give it a big thumbs up!
IMP : This is a bang-on dupe for MAC's Gold deposit MSF.