Hey Gals… what are the plans for the weekend? Who all are going clubbing???  and Who all are planning to see Rio???  I saw it last weekend anD it was soooooo cute!!!  loved all the characters especially Linda and Bloo's chemistry 🙂   Its bIeen a long time I saw a bollywood masala flick.  Grrrrrrrrrr  to
the movie halls here!!! My last one was Tanu weds Manu which was a riot…  and a fun movie to watch with friends which we did and were laughing till the  very end 🙂  thumbs up to Kangana & Madhavan (Honestly this is the 1st movie in which I thought she acted well…. dont talk about fashion plzzzz  she was her natural best in that… hehehehee)
See Im off track again… Anywho, I thought this time I'll write something about the emergencies we face.  sometimes we're all dolled up and ready to rock the occassion and suddenly there are some unfortunate "accidents"  like a ripped dupatta or tights,   smudged liner,   strappy dresses acting wierd…LOL
get the point????
If I can remember the a good number of times whenever I have been embarrassed because something went wrong with my outfit, I can write a book about it… hehehee- but nonetheless prevention is better so I'll present some tips which Ive saved from various sources worldwide!!!!
– Since its Prom season here I'll start with some Prom tips:
For anyone who is sporting a strapless dress, just adhere some double sided sticking tape underneath the neck-line. A double sided sticking tape will hold  your neckline in place keeping away from such problems. Its a possibility that the dress might slip and you dont want any indecent exposure there 😉
– The funniest wardrobe accidents are those when you're able to see girls wearing beautiful white dresses with their colored underwear peeping through. So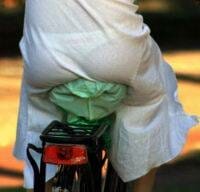 always don nude underwear with invisible hem lines. you really dont want people starting at your butt for the wrong reasons 😉
– at work, you use staples to repair broken hook-and-eyelet fasteners. When a clasp falls apart,you can replace the broken eyelet with a vertical staple in   the inner seam of the garment, then link the hook to the staple. With this repair, a skirt or cardigan closes perfectly. (this is an optional tip if you're  wearing expensive brands)
– A travel wardrobe should be functional and easy to transport. Whether you are traveling for business or pleasure, you should include all of the clothing you will need while away, but try to mix and match items in such a way that they can be worn more than once. A travel wardrobe should include items such as daywear, sleepwear and business wardrobe items, if applicable. Wrinkle-free clothing and loose fitting clothing should also be included in your travel wardrobe.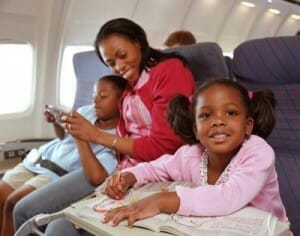 – Whether traveling by air or by ground, you will likely be required to sit for long periods of time. In order to comfortably do so, you will need to wear clothes such as loose fitting pants and clothing made out of soft, flexible fabrics. You should also include natural fabrics in your travel wardrobe and avoid wearing polyester or nylon, which easily melts or burns in the unlikely event of a travel accident. If traveling by air, you should wear rubber soled shoes with laces and shoes that do not feature a sharp heel.  comfort is the key here.
– If you sweat a lot try getting those under-arm pads or best- pat some talcum powder. this will mattify those areas and you wont have those wet ugly embarassing patches and sometimes it ruins a delicate shirt 🙁
– Sometimes when you've oscillated with your weight the strappy dresses seem to mess up. the straps may keep falling off or worse- the back keep riding up or down. Same is the case with ultra tight bandage type dresses. The best tip for this is that you try your entire ensemble at least twice before going to a function or party!!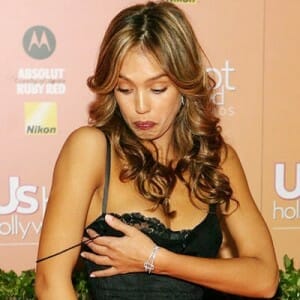 – This happened to me : For my wedding reception I bought lovely gold peeptoe stilletoes which were extremely cute and extremely expensive…lol..  but since I was superbusy in other stuff I opened them right on my wedding eve and they hurt so bad the entire time… and It being a reception I had to stand the entire evening and honestly I couldnt wait to get out of them :((
So ladies and gentlemen- when you buy new shoes- wear them a few times to break into them… it'll save you a lot of pain.
– If youre going to get photographed- avoid wearing transparent or sheer clothing – see what I mean?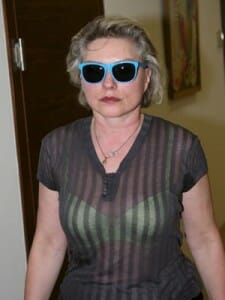 Still if the inevitable happens and your stitches get ripped or makeup gets smeared- here are the things you should always keep handy.
– A needle and thread.
– A double sided scotch tape.
– Couple of safety pins (these can hold buttons to hems to absolutely anything)
– Some cotton swabs.
– Tissue papers (a must have)
– A scrunchie.
– A notepad and a pen (if you get bored you can scribble things- I wrote half of this post sitting in the cafeteria of my hubby's office. LOL)
So people, hope you liked this compilation- and happy party-ing!!!!  Do convey your feedback!!!
love,
Bee
(PS: All images are taken from the internet. If there are any copyright issues do let me know and I will take them down!)