Hey my pretty ladies… hope you all are having a great weekend..
This has been intriguing me since a very very long time. Every time I see some pretty lady I think, what might be in her bag??? and now with so many pretty ladies around me.. I thought lets snoop around a bit.. hehehe
So today we have the beautiful RENJI ANOOJ who will let us sneak into her bag!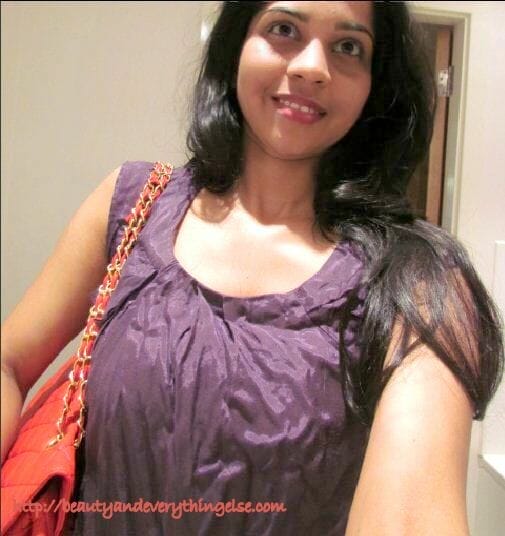 So here's what she says:
"These are the things that I keep in my everyday bag… The color of  lipstick and the lipgloss and the bag itself keeps on changing depending on my mood :))
The face wash, kajal and lipbalm is kept in my cubicle itself….Normally while going to office; I keep my makeup very minimal..so only tinted moisturiser(UD) as well as Mascara and a kajal is enough for me along with lipstick and gloss…:) I wash my face 2-3 times throughout the day when I feel tired..
After drying my face, sometimes I mix some baby powder and a li'l blush and apply all over my face.. it gives a healthy glow and a nice fragrance which makes my mood really happy…
thats it:) 🙂
Thanks a ton Renji 🙂  Hope you all like this feature. I invite all you people to share with us what's in your bag 🙂 we sure love to sneak 😉