Happy Monday girls.. yeah, Monday's are never happy 🙁 So to get the boredom off let me bring you another post of  "what's in my bag" . Today's bag belongs to Janhvi Pradhan-Deshmukh who isn't just insanely beautiful but also a Lawyer (talk abt beauty, brains and insanity together… phew!!!)  So let's take a peek in her stash 😉 
Hey Beens !
Like I told you, I have carry huge amount of cosmetics in my bag !!!!
So here it goes ! Hope you don't faint when you look at the list 😛
1)  Neutrogena Deep Clean Face Wash – Since I have a super oily skin, this product help clear off the oil  😀
2)  Kaya Daily Use Sunscreen with SPF 15 – I have tried tons of sunscreens and this is the ONLY one that's worked for me ! It does not make the skin overly oily (a lil maybe in summer), mainly does NOT NOT make me break out (thank god !!!!), doubles up as a moisturiser !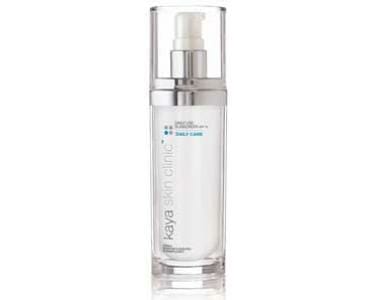 3)  Lacto Calamine 10ml bottle (regular variant-purplish bottle) – Normal to Oily skin – I discovered Lacto Calamine when any and all types of foundations oxidised on my skin making it look darker ! And boy, am I hooked or what !! I just cannnnnot let go of this product and it apparently has medicinal properties as well. Makes my skin look fresh and dewy while soaking up excess oil !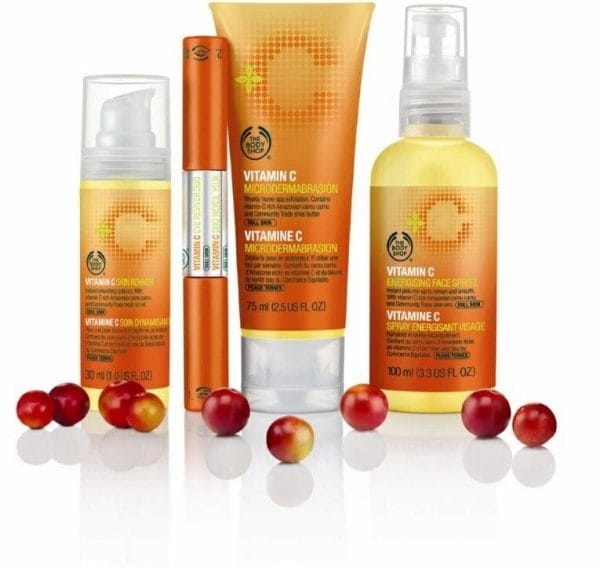 4)  Body Shop Vitamin C Skin Boost – On a day when I am rushing for a night out / office party, I use this instead of the sunscreen. It acts as a skin primer and evens out my skin ! I love this creamy silky formula..it mattifies my skin !
5) Vaseline Lip Care – Must have  😀
6) Maybelline Collosal Kajal – I LOVE kajal and this one from Maybelline is good to apply on a casual day. Gives nice dark colour. I apply kajal even on the upper inside rim of the eye..this dispenses the need of using an eyeliner on a usual day since kajal on the lower tearline and upper inside rim is enough to make my eyes look sexy 😛
7) Lakme Liquid Liner in Black – The times I feel like I use this liquid liner a super thin line on my lashline !
8) Loreal Paris Gel Eyeliner in Black – This is a miracle I have discovered and on a day when i want my eyes to look dramatically black, I use this on my lower tearline, upper inside rim and as eyeliner. I LOVE what it does to my eyes and I absolutely LOVE the applicator brush that comes with it !!!!!!
9) Body Shop Colour Glide Lipcolour – Shade No. 30 Beechnut – This is an absolute nude shade, plumps up lips and gives creamy natural finish.
10) Avon Twist up lipliners in Dark Berry and Perfect Plum – Been hooked to these since years.
11)  Loreal Paris Colour Infallible Mono Eyeshadows in 014 Eternal Black and 013 Burning Black – Rather than using these as eyeshadows, I prefer to use these to give a smokey eyeliner look when I have to dash out for a social event from office (which usually is the case 😉 )
12)   Loreal Paris Contour Khol Pencil in 138 Denim Blue – This is absolutely awesome for wearing on denims on a casual day  😀
13)   Maybelline New York Dream Mousse Blush in 40 Soft Plum – I usually don't use blush since I am all glowy glowy 😛 ..the days I feel washed out and need some colour on my face..this blush does it for me !! I love the way it gives that natural flushed look 😉
14)   Maybelline New York Expert Finish Loose Powder in Sand – I am not too much a fan of pressed powders since I feel it gives a made up look. I prefer using this loose powder sparingly. Gives a nice dewy finish 
15)   Lakme Absolute Plump and Shine 3D Gloss in Beige Shine – Nice glamorous lip gloss ! Usually use it when I meet Media clients. Delivers an absolute glamorous finish
16)   Loreal Paris Infallible Lip Colour in 735 Mesmerizing Merlot – Nice Creamy Nude colour with a hint of plum / pink  😆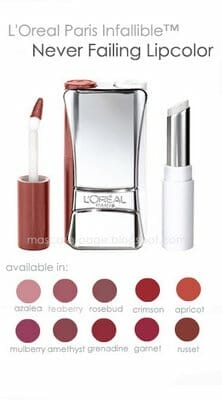 17)   Fab India Lip Butter in Plum Passion – This is my absolute everyday wear over Vaseline on days when I am just in office and am meeting no clients  😀
18)   Body Shop travel brush pouch – This has 4 small brushes – Blush brush, eyeshadow brush, lipstick brush and a slant brush. The pouch is a nice black flip one with a mirror too. I use the blush brush to dust loose powder over my face, lip brush at times when i want that perfect lip coverage and the slant brush is my absolute fav to use the Loreal Infallible eyeshadow monos as eyeliner   😀 😀
19)   Avon Little Black Dress / Little White Dress perfume minis – When I want that dash of fragrance to rush for a meeting / social do !
PHEW !!!!!! That's a long list !!!!!! I maybe don't use all of the above regularly, but I am sure well equipped when something suddenly comes up (which happens VERY OFTEN !!!) and then I hate to be unprepared 😛
Love,
Janhvi
Hope you all liked this feature. Do share with us your stash too coz we sure love to peek 😉
[P.S- all images from google.]