Affiliate links may be used in this post. Ordering through these links may result in a commission, which helps pay for the cost of running this site and keeps the content free.
This is a sponsored post, but all thoughts and opinions are my own.
If you've been on my Instagram lately, you'll know that I just returned from my trip to India after more than a month. The hubs was home which means I came home to a ton of laundry and cleaning. usually the home machine is enough but some months you just need additional reinforcements and that's when professionals work the best!

Reasons to Use a Laundry Mat When You Own Washer :
1) Too much Laundry : Let's start with the problem I'm facing currently. lots of thermal and fleece wear since winter is over and I need to stash them away . The layers and winter clothes are a bit bulky and fluff up so I need a larger industrial machine to was them together (albeit delicately). I've been trusting the "Columbus Express Laundry – professional laundry services near Columbus, Ohio" services to help me out in this area – they have efficient equipment, including large capacity washers, which will help get the job done quickly. I don't have to keep track of the small socks and scarves too.

2) Large Bedding : Both our master bedroom and the guest room have kind sized mattresses and even memory foam toppers. I'm very meticulous about y bedding being changed at least twice a week (Although I don't make the bed every morning – shhhhh) . But that sometimes gets tricky in my regular sized apartment washer and dryer. A professional laundry service is a much better and efficient solution if you're obsessed with bedsheets like me.


3) Being water and energy conscious : This is entirely my opinion but when laundry stacks up like this, I'm very relieved if I get to clean everything in bulk as opposed to doing multiple rounds. Specially when I have a lot of heavy duty beddings and Jeans. Also helps when you host relatives and friends and have to deal with the aftermath later.
Another reason is that I am very sensitive to used cloth smells. It just ruins my day. I've read,
commercial washing machines use half the amount of water compared to your washer at home – not sure how much truth that holds but for bulk loads, I believe it.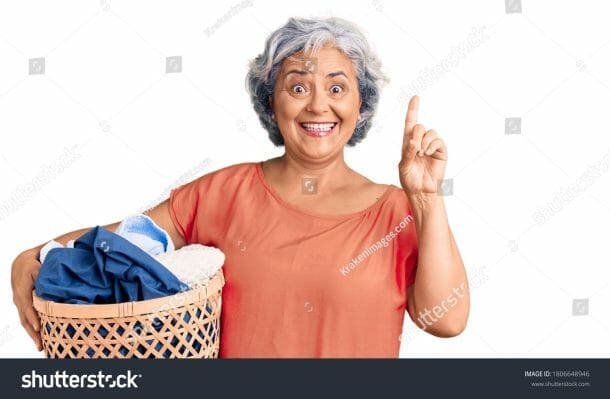 4) Wash & Fold Drop Off Laundry Service: This has been an absolute savior during the covid times. We have been working from home and with the cooking and the grocery and the less contact with people, all pick up services have been a boon. The Columbus Express Laundry – professional laundry services near Columbus, Ohio has this great service that helps when you have those back to back meetings and deadlines. They also have dry cleaning and folding services.

Pre-covid world, I'd have added that it helps with people watching and even meeting your friends for a quick coffee while getting your clothes done.
Whatever your reason for going to the laundromat, remember to bring what you need (laundry bags, favorite soap, fabric softener, coins/refillable card, etc.), keep track of socks and small fabrics trying to escape though. Going to the laundromat will cut down time, clean pesky stains better, deal with the bulky bedding, and dela with larger loads than your washer at home. It's also great to help local businesses.
Have you ever used an industrial strength laundromat before? Let's discuss below.